Cristo gives the 'last word' on social SEO (for now); reaction to Coke study
EXCLUSIVE
By Dennis Clemente
Dan Cristo, director of SEO Innovation at Catalyst Online, a leading search marketing agency, doesn't seem to have any problem holding people's attention against the backdrop of a noisy bar on a Friday night. Cristo was presenting "Mastering the Art of Social SEO" at the Joshua Tree on East Avenue early this month. Find out more here at http://www.catalystsearchmarketing.com/pubs/social-seo-strategies/
"I thought for sure I was going to lose my voice," he said in jest, but the attendees clearly knew why he did his SEO presentation at the bar. In such a setting, people are more comfortable to "expand and deepen one's network."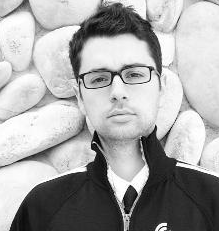 Fortunately, Cristo speaks with emphatic clarity and enthusiastic openness. He genuinely likes to share his ideas. He breaks down traditional search against social search this way: The former is "authority," the latter is "intimacy."
He elaborated: "Social SEO is much like traditional SEO in the sense that search engines are looking for relevant, trustworthy answers to people's questions. The difference is how trust is measured. In a world without online social connections, trust is measured on 'topic authority', which links are used as a proxy.
"So where online social interactions abound, a second 'trust measure' is introduced, intimacy. The deeper your online connection, the most trust exists between two people. That new intimacy-based trust now affects search rankings," he added.
He gives an example: "If a good friend recommends a restaurant on Yelp, and I'm looking for a good restaurant, a search engine should rank that Yelp recommendation higher in my search results.
"This translates into an SEO strategy that looks at how brands can optimize not just web pages, but relationships to improve their search rankings."
Apparently, Cristo leads by example. His name appears on every page of Google results–his main website, twitter profile, linkedin account, Google +, interviews, and articles, among others. "Use social SEO to dominate the Google results page. You can do this by optimizing you social profile, sharing multimedia content and creating long-tail content."
Cristo is also persistent in saying "don't neglect Google+."
Whether you like it or not, Cristo said you need Google+ to establish a strong social presence. "If you want to use any of Google's products, you will also be using Google+. Why? Search is at the core of all Google products."
That search algorithm is being personalized for you. It comes from actions you perform on each of Google's products–Chrome, YouTube, Maps Android, Music, Docs, News, Calendar, etc. His insights appear to be plain common sense but he is clearly making people more aware of it.
In response to the recent report about online buzz not working for Coca Cola sales, he acknowledges the brand for mastering traditional marketing, but not as much in terms of its social media approach.
Cristo is fully committed to his thinking: "Take a look at Coke's Facebook and Twitter pages; 99% of the time they are talking about themselves. They do that, because that's how TV works, but that's not how friendships work. How long would you hang out with a friend who talked only about themselves? Look at the engagement their posts get on Facebook: Out of 62 million fans, only 4,000 to 5,000 on average 'like' a post, with maybe a hundred or 200 comments."
"Compare Coke to Red Bull which has 37 million fans. Red Bull posts get 35,000 and 45,000 likes with 3,000 or 4,000 comments. The difference here is Red Bull is talking about extreme sports, athletes and amazing feats of accomplishment, not their own product."
He concluded: "It's not a question of whether social media drives sales. It's a question of whether Coke is participating in social media in a way that drives product sales. The data may say 'no'. However, run the same test with Red Bull, and the data will say, 'yes.'"
Catalyst manages 100 brands in the consumer package goods, automobile, B2B, retail, entertainment, software, technology, travel, healthcare and pharmaceutical industries. Its clients include P&G, Microsoft, Novartis, Whirlpool, and Pfizer. Headquartered in Nevada, it has offices in New York, Seattle, Chicago, Toronto and Montréal.

Copyright secured by Digiprove © 2013 Dennis Clemente