DEMO's Erick Schonfeld talks about rise of mobile, demise of PC
By Dennis Clemente
Alley NYC Week's informal fireside chat series in midtown Manhattan last March 1 gave New York techies a good reason to dash off for a quick lunch with guest Erick Schonfeld, the technology journalist who is also the executive producer of DEMO (thedemo.com) and partner of Bmuse (bmuse.com).
"The PC era is over," he declares without much fanfare, as insiders have been saying this since last year. It was simply a preamble for what he would say next: "Mobile is a big market for anyone."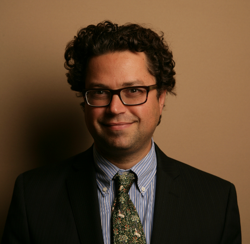 Schonfeld talked about the "accelerated path" of mobile, saying 58 percent of developers are looking into developing for phones and tablets, more so even than game consoles. If he were to decide what Apple should do next, he intimidated how he "would go all the way."
Asked about iOS vs Android, he acknowledged how there are more Android phone users from a business point of view and how "Apple doesn't have an answer for cheap phones," hinting at robust sales of other smartphones made of inexpensive materials (read: plastic).
Schonfeld thinks Nokia Lumia has "a much nicer hardware than the Nexus, although it could be three years too late."
DEMO holds conferences worldwide, focusing on emerging technologies and new product innovations. It has served as launch pad events for companies such as E*Trade and Salesforce, helping them to secure venture funding, establish critical business relations and influence early adopters.
Bmuse is a product incubator in New York City seeking various ways to reimagine our media landscape.
The attentive audience consisted of established founders like Mat Gaver whose company, justecho.com, develops mobile apps for FORTUNE 500 companies as well as new founders like Sonam Dhingra of convocast.com, whose much-anticipated approach to sharing fun times and memories online should be one to watch.
The fireside chat was hosted Alley NYC, a New York tech hub and co-working space which holds a regular series featuring tech's thought leaders, investors and entrepreneurs.
Schonfeld came to the short talk as TechCrunch's previous editor in chief where he helped to program the Disrupt conferences and CrunchUps. He was also the Editor-at-Large for Business 2.0 magazine where he wrote stories and ran its main blog, The Next Net. He also launched an online video series with CNN Money and hosted regular panels and conferences of industry luminaries.
Schonfeld started his career at FORTUNE magazine in 1993. He appears regularly on CNBC, CNN and NY1 aside from being a frequent speaker at industry conferences.

Copyright secured by Digiprove © 2013 Dennis Clemente