Do due diligence because there's no divorcing investors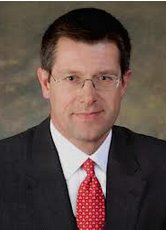 By Dennis Clemente
You've heard it before and angel investor Adam Quinton is going to repeat yet again for you. You won't be able to get rid of investors once they're in. It's like marriage but without divorce. This is why it's important to choose the right investor.
"You should be thinking 'due diligencing' the investor as much as they are 'due diligencing' you," said Quinton, CEO of Lucas Point Ventures at The Hatchery meetup last October 18. Quinton has invested in at least eight companies.
Quinton likes to limn his thoughts philosophically. "Due diligence, you can do it mechanically or do with deep thought."
On how relationship is like with an investor: "If an investor invested $250,000 that would mean you'll need to be intimate with them compared to someone who invested only $10,000. But if the former gives you pain, it's not worth it. Go with an investor who is going to be your friend for a long time."
On the most important way for startups to get funded: "Traction is the new IP (intellectual property.) In the conventional sense, he is really talking about the non-existence of IP and how investors give more weight to your startup's traction. "(IP) It's not going to help you in the short term."
For startups looking to get noticed, Quinton said it won't hurt to feed investors updates about your company's progress and that includes people you just hired. "There's nothing that keeps people more interested than traction. (You can probably do that) once every six weeks through emails or newsletters (to investors). Don't overdo it or risk being annoying."
Why is this important? For Quinton, "I may say no now, but I may say yes next time."
Quality over quantity as a startup's cache: "Some people are divided between these two distinctions. I've tended to go for quality. I look at the characteristics of the founders. With quantity, you'll be bogged down by analytics. Six months from now, (you'll have to study new data yet again)."
His thoughts on this pertain to how analytics keep shifting and therefore not always reliable, but he gave some fair share of warning: "Just be prepared when you raise money."
As for fundraising, Quinton was generous with his tips:
• Be prepared. Document everything.
• Assign those who will take care of the startup information—and who will have ownership of specific tasks
• Don't advocate people spending time on a business plan
• Have market analysis and market strategy. Have a go-to marketing plan
• Have you financials, especially in summary form
• Include a spreadsheet analysis on your pitch deck
Who to hire in your startup? "Get people who can make quick decisions," he said.
ON how you can make a quick good impression? "Most of the decisions investors make are highly emotional. You got to be super-organized and super-focused. You get things done. Due diligence is part of due diligence. You can do half-ass fundraising or full-on fundraising."
On equity and convertible notes, he has this to say: "I've done both equity and notes. I know people who will not invest in a convertible note. because someone had a bad experience. People who like control usually don't like convertible notes. I'm ok with notes."
"What you want is not somebody always with money, but those who know terms that make sense. And if you've got the lead investor, then you're on your way," he stressed.
Some cautionary words: "Ninety percent of the time angel investors say no. If you're early, you may prejudice yourself, if they don't know you."
What are red flags for investors? "A disorganized startup, issues on a startup's individuals or team. (Those with) unpaid debts: If you have any history like that, assume it will be found out."

Copyright secured by Digiprove © 2013 Dennis Clemente