Establishing and preserving your startup culture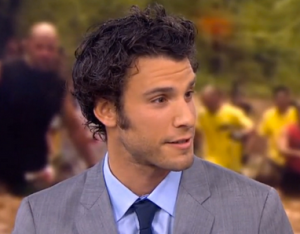 By Dennis Clemente
Your startup culture is crucial to your startups' long-term success. But how do you make company culture your own and how do you preserve it as you grow?
Last October 9, Michael Balzigos, psychology professor at Columbia University and Global Head of Product Development at McKinsey & Co., led the conversation into the topic with one startup founder and two organizational leaders at Alley NYC giving both an unstructured and structured view of company culture.
Jonathan Ages is the CEO of Blood, Sweat & Cheers, which provides free daily email for active men and women striving to be fit. The startup reportedly has about 100,000 daily email newsletter subscriptions and boasts 2013 Webby Awards for running ad campaigns on Crunch, Red Bull and Mike's Hard.
The two other guests were Brett Morgan, director of business change and transformation for Wyndham Hotel Group and Iva Karolina Raisinger, organization leadership consultant at IBM
Raisinger thinks efficiency becomes a question if there are no written rules. For her, the importance of company culture resides in "the persona of the corporation as enacted by its employees and leaders."
Ages agreed, "(Company culture) is the glue and fuel of the startup. It's about working toward the same goal and having fun while doing it."
How do you inculcate culture in your company?
Ages has an interesting structure in place in his company. "Tuesdays, I do walk-in talks. I walk around with them. Make sure they are valued. Thursdays, we have think and drinks. It's an opportunity for us to share what you've been doing. We even talk about dating, as long as it doesn't devolve into small talk but leads to a brainstorm. Fridays, we work from home with as little interaction as possible."
Morgan said you must start it right—have a mission; be consistent; get employees involved and learn adaptability. "In two years, you'll be in a better place."
As for keeping customers, Morgan believes in keeping it simple like Johnny the Bagger, the story he likes talking about. "Johnny offered a Thought of the Day to the customers who liked it and always chose the counter he manned as a result. You can change culture, whether it's engineered or organic."
For Raisinger, it's far more complex. "You cannot change culture through training," suggesting a need to go deeper into the core. "Be honest. I am not even using the word authenticity, just honesty."
Morgan interjected, "What will not work is ramming culture on people's throats. Nobody will listen to you. You need to start small."
But how do they handle people resistant to change. Coming from the publishing industry he left behind, Ages said the higher-ups remain there (in the company), because they are masters at keeping things unchanged."
"They want the gates closed, because cultural shifts are challenging for them," he added which compelled Bazigos to say, "The road to the future is a guarded by a thousand guardians of the past."
What do they think of the most divisive of all–open office? Is it good or bad?
In most of his studies, Balzigos has noticed how employees hate open space. As a solution, he has also observed how some companies pump up the ambient noise or white noise in their offices.
Ages said one time he moved developers to a quiet area where they could not hear marketers making phone calls, they became more productive, but they lost connection with other people, unfortunately.
If it's any consolation, Balzigos thinks of it this way: "If you're in finance, you have more in common with someone in the same section or position in another company."
Ages creates some space between colleagues from the neck part up and by suggesting having headphones on to allow them to work without distraction, from people or his environment.
Morgan tells how our environment can influence the company's culture, but he calls for striking a balance when it matters. "Be careful that culture does not get in the way of your goal."
Balzigos pointed out the leader's imprint in the culture of an organization is key, but he also cautioned about how some founders struggle letting go of some responsibilities and losing sight of the goal. "Answer this question, are you 'entrepreneuring' or managing. It's important to figure out how to trust your team."
Ages said he is able to trust his team because hires smart people and allows them to do their thing. "I do the recruitment and then try to get out of the way unless some troubleshooting is needed."
Selecting and keeping the right people is vital, and Morgan bases his decision on their knowledge, skills, ability and adaptability to culture.
For Ages, "it's important that you allow them to audition and give a real-world opportunity to do their role."
To keep and get them excited, Balzigos said, "Sell them greed. Show them ROI, the company's projected growth in a few years."

Copyright secured by Digiprove © 2013 Dennis Clemente