Geer of Badoo fame gives tips on how to get first million users
By Dennis Clemente
How do you get your first million users in your online business? Michael Geer, who helped grow and internationalize badoo.com to 70 million users (it now has 175 million users) said you need three things—virality, revenue and user utility.
Geer was at the Grow/Hack meetup last March 12 at the NYU Stern School of Business talking about the methods, strategies and lessons he learned from his career, both local and overseas. Geer has worked with Y&R and Badoo (badoo.com) in Moscow, also with Badoo in London, leaving the company in July 2010.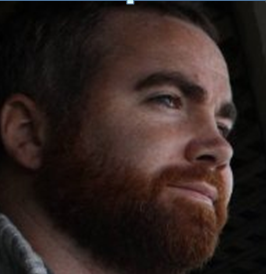 For Geer, there are 3 levels of virality—inherent (eg. Dropbox's offer of free space online), draw something (eg. referrals) and sharing (as you can with most Web sites). For best viral results, he thinks you need two buckets—the paid buckets (ads) and your viral techniques (organic).
As yardstick, Geer recommends using Google Analytics and MixPanel. Recoding your progress is key—there's the past stage, current stage (with limited interference from non-development team and the future stage—having plan a/b tested and measured against past-stage results.
But how do you get users to join your system? Geer refers to what he calls the Pavlovian viral loop, in the following order: motivation–what a user wants to do; trigger—what prompts them to do it; action—importing contacts and inviting them; and reward—giving feedback and reward for action taken.
What would motivate people to go to your site? It's not surprising what he says are the four essentials–sex, power, money and status/recognition.
He said the top triggers are a) access to information about yourself; b) connection/access to other users; c) getting more attention about yourself or self-generated content; and 4) the ability to get a special deal/give special deal to friends.
"A trigger can be as simple as about having a pop-up button image, which compels people to 'push me,'" he said to explain his fourth point about triggers.
Geer said give rewards "as early as possible." But do rewards always work? For example, does it wear off its welcome in the case of, say, an invite system? He said it always works. "You feel a sense of exclusivity when you get an invite to an app,"
He demystified conjectures, saying a good product retains, not attracts, users. He said public relations can work to attract millions of users, just keep in mind "it is not a scalable acquisition tool."
Geer is also a Techstars mentor, a board advisor to several startups, a user acquisition teacher at SkillShare, and maintains a social good for-profit meetup. Recently, Geer started a couple of personal projects where he is the founder: CauseCart and YourDecision. Both are expected to be launched this year.

Copyright secured by Digiprove © 2013 Dennis Clemente