Making better business decisions using Agile and lean startup methods
By Dennis Clemente
What's your process in terms of making better business decisions? Have you considered Agile critical thinking? It's easy to spot if your company is using it or not. Ask yourself, Is there always someone in your company selling you an idea you have to accept without argument? And if nobody is held accountable, is there actually a bad decision? You'd be surprised how many companies will tell you they are results-oriented but have never heard of Agile or lean startup thinking.
"The greatest risk is when people assume they know what they (really) don't know," said Brian Bozzuto, BigVisible Solutions' principal Agile coach, at the "Techniques, Experiments and Actionable Metrics: Tools for Enterprise Change" meetup last April 23 at the iRise on Madison Ave.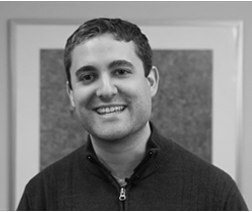 Whether you're starting a new company, launching a new product or introducing a new initiative, BigVisible is one of the companies now offering Agile training courses and coaches specializing in helping you succeed. Agile is a simple but powerful framework for applying critical thinking to business decisions. It's even more critical to consider it when new research shows that 75% of startups fail, according to Harvard Business School's Shikhar Ghosh.
Bozzuto took us back in time when pets.com, which raised $80 million in early capital, closed in 2000. That was a lot of funding at the time and even to this day. For the challenges facing startups, he recommends Agile or lean startup thinking, particularly in using revolutionary framework that goes with it: Alexander Osterwalder's Business Model Canvas.
Borrowing from Eric Ries' Lean Startup model, Bozzuto suggests this sequence — "idea," "build," "produce," "measure," "data" and "learn." Giving your initiative(s) or company an honest assessment is key, so is asking the right questions, i.e., "is it (the idea) feasible." Even knowing how to accept failure goes a long way in helping people learn, assuming companies can accept failure as part of a process.
Bozzuto finds companies that cannot accept failure cannot believe in testing—and the actionable metrics that help inform and stir good decisions.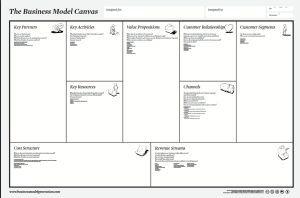 The Business Model Canvas chart (also pictured here) is a good framework for a product owner or team leader to ask his participants the following questions as part of the exercise– for whom are you creating value; what value do you deliver to the customer; how do you create and maintain relationships with customers; and how do you deliver value created for the customer. Beyond that, the product owner should be able to ask what will you do with these resources to build value; what will you need to create this value; and who would you partner with that will provide key resources or key activities.
What's the clear takeaway here? Agile thinking is an invaluable addition to any product development team looking to improve their ability to learn from the marketplace and build solutions more suited to their current and future customers.
Sill, there are the risky assumptions. For any company using the diagram, Bozzuto said the hardest to answer are the columns on customer segment and value proposition.
As a parting shot, he proposed adding a column on a Kanban or task board to validate assumptions. "We should start building into our processes regularly checking the assumptions around work and validating if the work we complete does for what we thought it would."
For more information or to consult with Bozzuto's top-notch Agile coaching for your business, visit http://www.bigvisible.com/
The meetup was organized and hosted by Debbie Madden and Eli Bozeman at the iRise. iRise (http://www.irise.com/) takes your mobile and web applications beyond prototypes, wireframes and mockups, creating interactive simulations so you can test drive before code.

Copyright secured by Digiprove © 2013 Dennis Clemente