Nick Churls talks about Betaworks' syndication of seed investments, his startup checklist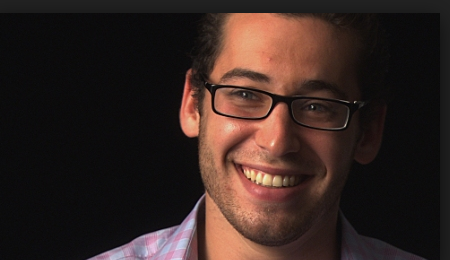 By Dennis Clemente
At Hatchery's Friday speaker series last September 27, Nick Churls, seed investor at Betaworks, did something no one else does here. He faced us in front of the room, removed the high chair and picked a chair that was eye level with 10 of us in the audience, as if we were friends he was talking to. It helped us hear him clearly, as he talked about what Betaworks is up to these days.
Churls announced that Betaworks is syndicating seed investments. With the lifting of the ban on general solicitation effective September 23 through the JOBS Act, Churls said the new funding environment will be positive for startups and how they approach raising capital. Betaworks is excited to partner with AngelList.
"We're beginning to syndicate seed investments for reasons both philosophical and structural. We believe it's consistent with our open architecture at betaworks and it gives us an additional advantage as seed-stage angel investors."
As a new form of startup financing, Betaworks thinks this is innovative and disruptive. "Investing shouldn't just be for rich people but for everyone," Churls said, as he pointed how "venture capitalists don't like crowdfunding, (because) their work is being disrupted."
In adapting to the new investment climate, Churls also stressed how Betaworks doesn't want to be insulated (from what's happening out there)," he said, suggesting how betaworks realizes the changing methods in investing and how they are also evolving to help startups better. "We look forward to building an ecosystem or network (that can help) companies and founders."
Betaworks has invested in, if not acquired, the most recognizable brands, including bit.ly, dots, digg, instapaper (four months ago) and tapestry with $30 million in capital to invest in startups from scratch. "We manage companies forever," he said.
To connect with his audience interested in jumping into the startup world, Churls switched to talk about early seed stage investing. "As an investor, I like early seed stage. It's the most fun. We're ready to invest $100,000 per company. But if we make some noise about it, we can get much more money."
What is his checklist in terms of who Betaworks invests in? "We invest in startups with huge traction. I look a lot for a person who is incredibly captivating? I want to know why is this person doing it? What sort of life circumstances led him to his idea/startup. He has to some uniqueness and reason for doing his startup."
He added how this person "must be able to be able to have a product that solves people's lives, and (a product that) people (will) love."
Citing Facebook's success, he directed the question to his audience, "Are people using your product every day? Is your product part of people's daily lives? How many people are obsessed with your product?"
Churls thinks highly of engagement with data and metrics to back up any product's effectiveness. We want to know how many visit you every day and every month, because we are data and metrics driven company. We test products maniacally. We have 10 people we can (trust) who test products."
Churls spends most of his time in seed investing to make more money, so out of that capital, we can invest more. We like consumer-focused products like bit.ly."
He also recalls how Betaworks first marketed dots, a game about connecting, and how they used Facebook. "Facebook is the best mobile ad platform for now," he said, "Facebook ads have been phenomenally effective."
The company came to the decision of seed investment syndication when they asked themselves the following questions:
• How can we offer great companies the most efficient access to capital?
• Does the existing seed-stage financing system work the way it could? And what will the seed-stage angel/ fund look like 6 months, 2 years, 10 years from now?
• Could users be more helpful to early-stage companies than venture investors are?
• Should early-stage Internet investment opportunities be limited to LPs and wealthy individuals?
• What would happen if we gradually opened up our investment doors to the world?
Churls used to work at HappyFunCorp, lived in China, and briefly traded commercial jet engines at Lehman Brothers. He is Yale graduate who has also studied at the Hong Kong University of Science and Technology.

Copyright secured by Digiprove © 2013 Dennis Clemente