Siman of 360i gives skinny on content marketing
By Dennis Clemente
The Content Marketing Bootcamp at the 360i office on February 19 was packed with marketers listening intently to Rosie Siman, a social strategist with a huge following. She works at 360i (http://www.360i.com/), a digital agency specializing in search engine marketing, social media, mobile marketing and web design and development.
The bootcamp was clearly designed to spread the word of mouth about how industry people and brands should be doing more content marketing campaigns. Only 38% of brands have a strategy in place for content marketing, according to data from econsultancy.
Having helped brands like Dentyne navigate the world of social and emerging media, Siman presented examples for people to better understand content marketing. One effective example she showed was American Express' Open Forum.
The Open Forum has been one of the most-talked about content marketing idea, because it humanizes the American Express brand. The forum provides a wealth of resources for business owners—videos, articles, blogs, podcasts and expert advice.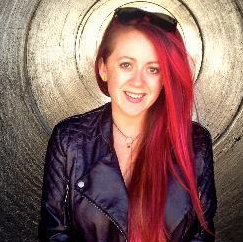 Siman also explained the difference between content marketing and a TV commercial. "I'd argue that all commercials are content, just not necessarily good content. Although the reverse isn't necessarily true: good content doesn't have to resemble what we traditionally think of as commercials."
The attendees agreed that the Red Bulls Stratos Jump was content but many also considered it a commercial. (It run on TV.)
But what is content, exactly?
Siman says it is defined as assets and experiences that, in aggregate, form pieces of your brand story. It can range from apps to ebooks, infographics to transmedia experiences, tweets to filtered photos. And content marketing is really just the organization, creation and distribution of these assets in order to better connect with consumers or potential consumers.
With the popularity of self-publishing, consumers have become both competitors and collaborators for brands. Some are outperforming brands with content uploaded from their smartphones, while others are partnering with brands to gain more influence.
She adds, "Let's not forget the rise of curation, another popular buzzword from 2012 whose relevance will likely continue over the next few years."
In the early days of publishing, the focus was on content creation but with so much content out there, filtering and surfacing content has become its own trend. Average monthly unique visits on curation sites like BuzzFeed, Tumblr, Pinterest are steadily increasing, so content definitely isn't something that will go away anytime soon.
What can marketers and brands do? The three key pillars of content marketing include content development, syndication and distribution and optimization.
Siman gives the skinny on what brands and marketers should do:
Listen. Articulate where your consumers or fans hang out online and what kinds of content they like in addition to what they think about your brand. Even paying attention to product reviews or competitors pages can help you better understand the landscape.
Plan. Put a plan on paper. Determine who should be involved at each stage of the planning, production and approval process. Figure out key content themes or buckets. Develop your social tone of voice and make sure the team is properly trained.
Be nimble. You have to make them first! The best way to plan for real-time content marketing is to have a system in place so you know the strengths and weaknesses of the system and where you might be able to speed things up in special circumstances.
Measure and showcase success. There are so many data points available, but rarely are they all needed to tell a story. Start with what you want to know and then figure out which data points will help you paint the clearest picture.
At 360i, Siman also curates The Tuesday Ten (http://tuesdayten.com), her weekly newsletter featuring 10 must-see links. She can also be found on Twitter (twittercom/rosiesiman).

Copyright secured by Digiprove © 2013 Dennis Clemente