The 3Hs All Startups Need On Your Team: Hustler, Hipster, Hacker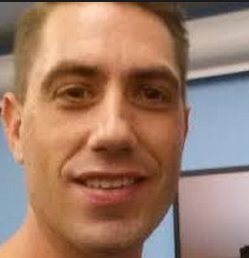 By Dennis Clemente
What do you need to be a successful startup these days? Venture partner Shai Goldman of 500 Startups, a global seed stage VC firm, boils it down to three types of people. You need a hustler (salesperson), a hipster (creative designer), and a hacker (engineer) on your startup team.
Goldman was speaking at the Friday fireside chat The Hatchery at the American Management Association building near Times Square. "A hustler must know how to acquire a customer. "More and more we're looking for a sales/distribution/customer acquisition person. We also ask if you can make, say, $10 million in revenue."
How do they decide on which startup to invest in? Goldman said it varies by quarter.
"For mobile apps, you should at least have 5 million downloads to get Series A funding."
"We usually invest about $100,000 to $150,000 syndicating with other VC firms," he said. 500 Startups is known to invest about $250,000 in early seed stage companies with about 600 investments made on a global scale, 150 of them in New York, including the 3-D company based in New York, Makerbot.
Beyond the team, what does it take to get funding? Like Goldman and most VCs and accelerators will tell you, "You need a (good) product and traction, lots of traction." Even if you're from abroad, he still thinks you can get funded if your product has traction. "The founders don't have to be in the United States," he added.
Some things he doesn't mind overlooking is when a market size is hard to define—and that means the share economy. In this case, he "looks at revenue opportunity than market size."
Goldman is not too concerned about the rising number of crowdfunding sites. "It doesn't really affect VCs because those fundraisers coming from, say, Kickstarter, will need to raise another round of funding (as they grow)."
How do you market your startup these days? Goldman is a big fan of email marketing. "Email is a great tool for (targeting) new and existing customers. You can easily find or buy email listings online. Then focus on the content, frequency, ad exchanges and call to action messages in your email.
Here are more suggestions:
• Use LiveIntent
• Buy ad placements in somebody's email content
• Tap Pinterest, Facebook, Linkedin
• Try different channels to see what works for your customer base.
• And what not to do: "If you all do is Twitter, that's a red flag for us."
Goldman provided some tips for startups not to repeat common mistakes:
• Optimize for SEO on landing pages. "Lots of startups fail to drive people to the landing pages (of their websites)."
• If you're in the fashion space, you must use Instagram. And don't forget to add caption to those photos.
• Make use of (video social platforms) or follow example of ipsy.com with its how-to YouTube videos
One has to be careful about how to use and manage seed money. Goldman said the worst you can do is have a poor forecast. You have to manage capital well in, say, 9 to 18 months that you need while trying to gain traction. If you have capital that lasts up to 24 months while trying to gain traction, that's the best way you reduce your failure rate.
Goldman hinted at the following trends 500 Startups and everyone else is watching:
• Online companies building brick-and-mortar shops
• Shopping trackers; technology in retail stores
• Bay Area investors exploring the New York food space
• Enterprise mobility and e-commerce
• Latin America with opportunities in the middle-class market
500 Startups' early-stage companies with up to $250K in funding are included in their startup accelerator program, and unique events like SmashSummit, UnSexy, and GeeksOnaPlane, with hundreds of experienced startup mentors around the world, a creative work space in the heart of Silicon Valley, and a vibrant community of startup founders. Their investment team and mentor network have operational experience at companies, including PayPal, Google, YouTube, Yahoo, AOL, Zynga, LinkedIn, Twitter, Apple, and Facebook. It has 30 employees of different nationalities.
The meetup was hosted by Yao Hui Huang.

Copyright secured by Digiprove © 2013-2018 Dennis Clemente