Tales from startup founders who became venture capitalists
By Dennis Clemente
Do you think everyone in New York's tech scene wants to have his own startup? Not everyone, it turns out.
Charlie O'Donnell of Brooklyn Bridge Ventures Arie Abecassis of DreamIt Ventures and Brian Watson of Union Square Ventures spoke about their decision to be venture capitalists at Capital City's meetup last October 3 at General Assemb.ly offices in midtown Manhattan.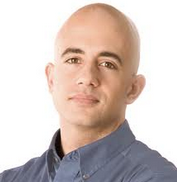 O'Donnell recalled a question about his ambivlance sometime back, "Why would anyone choose to be a venture capitalist when you don't do anything?" Punctuating humor in his answers, O' Donnell said, "When you're a VC everybody likes you whereas when you're an entrepreneur, you try everybody to like you."
Being a VC works for O'Donnell who was also candid enough to say, "I have a (limited) attention span." Whether he was kidding or not didn't matter, because if there's anything anyone needs to know about some of these VCs is that they genuinely like to help people succeed in the same way teachers prefer to teach instead of working for corporations. O'Donnell used to teach at Fordham and more recently, at NYU-Poly. Business Insider also named him on the 100 Most Influential People in NY Tech.
O'Donnell admits to failing one time in his own startup. "I founded a startup, spent $150,000 and (when it failed), I had to do a tax write-off. I wasn't good at it," he admitted.
That opened up his eyes to what he knew he could do best, "I like the idea of being an investor more. I am more comfortable with myself that I am not the one building. I am supporting the one building. That's the role I like more, because it fits my personality."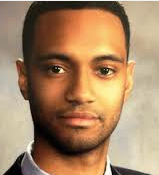 Watson acknowledges how the "best investors are past operators," if by operator he means startup founders, on top of them having a bird eye's view of technology.
Abecassis said he likes hanging around people smarter than me. But he is also riding on the emergence of startups in New York. "There is a democratization of investments now. We are really in interesting times." He also likes the nuances of being a VC, although he does have a startup called appstori.com.
But having talked about being VCs, what does it take to be a startup? Where other responses to this question in other talks generate only motherhood statements, O'Donnell told us a story about a guy named Raul Gutierrez, tinybop founder.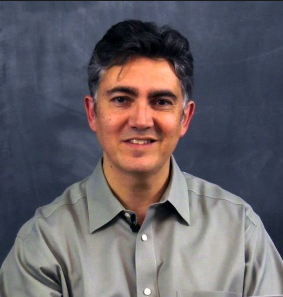 "Here's this 40-something guy, former entertainment guy, who knows storytelling storyboards. He knows how to recruit his design team. He looked at every app in the iTunes store, and meticulously studied them. He knows about branding for kids and it comes off when you talk to him. That's what convinced me. "
Watson said a startup founder who has empathy and who is not only in it for the money and has data to back up (his claims). "Having empathy will also show in the product."
Below are some more tips from the three guest speakers on how to talk to VCs:
O' Donnell: Be very clear with your expectations. To do this, ask yourself, "Why me? Why are you the right person for this business?" It has something to do with your background that gives you insights when talking to a VC.
Watson: Think of choosing a VC as you would treat online dating. Get to know them. See how they interact with their family. If you rush it, you'll have problems. Do an investment thesis, because you'll need to fit some criteria.
Abecassis: Have leadership ability. You'll need to communicate through conviction. Also be prepared with due diligence, knowing your market and having proof points.
The meetup was hosted by Suits to Silicon Alley and moderated by Sam Hysell of Fueled Collective.

Copyright secured by Digiprove © 2013 Dennis Clemente