What to do when you run out of startup money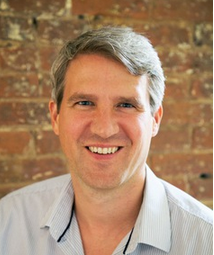 By Dennis Clemente
What to do when you run out of startup money?
Find ways to pivot, according to Dane Atkinson, CEO of SumAll and lawyer Randolph Adler, Jr., the special guests last October 4 at The Hatchery meetup at the American Management Association building near Times Square.
"If you want to save your startup, give your problems some distance. If your story is not working, take the weekend off, step back, come back to face your demons and challenges, or pivot," Atkinson said.
Every CEO makes mistakes. Atkinson was never more empathic than the relationship between CEOs and employees where the problems may actually lie. "People who work for you are your employees. Ask them to do work and that they have serious obligations to adhere to."
"Ask for help. Your customers are an amazing lifeline. 9 out of 10 people will help you," he added.
If all else fails, Atkinson suggested how it is easier to start a new concept. (Don't) feel like you're giving up on yourself. Even if you have failed, they (VCs) can still fund you next time.
Adler, for his part, thinks being honest about yourself is key. "If you're running out of money, shut it down. If you have debt, (realize) there are angel investors who may want to 'collaterize debt."
Atkinson and Adler just hope the experience serves as a learning lesson when you pivot or start another idea.
In the casual fireside talk, Atkinson said, "VCs (venture capitalists) are predicated on compression of time. So work your a—off if you're a startup."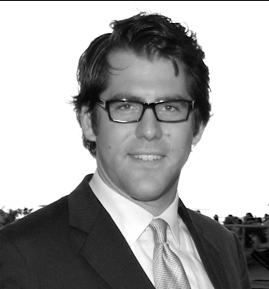 All investors want something that can change the world.
Taking off from there, Adler said VCs have bosses who want ROI. So in the beginning you'll have to put yourself in the shoes of the VC and ask some tough questions, "If you are a VC, would you invest in your company?"
Adler called also for some perspective. "We see the success story but not the others who have failed. You may need a gut check."
As Atkinson talked about how much VCs fund startups, Adler told the audience what could be the most insightful tip in their talk. "What do these figures tell us? Nobody knows the value of a company or how much one is worth."
It may also be the reason why, when a startup fails, it is still a surprise for some people. "Consider VCs not as a guiding force but as part of the environment," Atkinson concluded.
If you want to get funded in your next idea, Atkinson hopes it's not a lifestyle business. "No investor will touch a lifestyle business."
Atkinson is a co-founder of SumAll. Previously he has served as CEO Squarespace and CEO Sensenet. He's a serial entrepreneur having founded 6 startups over the course of his career, achieving five exits. He also is an advisor/ investor and board member to a dozen more companies.
Adler is managing partner and co-founder of RK Adler LLP. Adler represents technology, new media, fashion and other similarly situated startup, ventured-based, emerging companies at all stages of development.
The meetup was hosted by Yao Hui Huang.

Copyright secured by Digiprove © 2013 Dennis Clemente