Charlie O'Donnell: A refreshingly candid VC at NJ Tech Meetup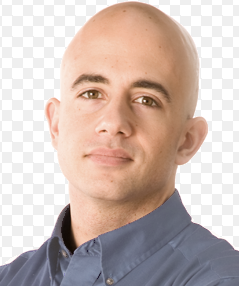 By Dennis Clemente
The attendees at the NJ Tech Meetup held at Stevens Institute of Technology in Hoboken, NH last August 27 were all praises for venture capitalist Charlie O' Donnell of Brookyln Bridge Ventures and his "refreshingly candid" talk as a VC. The meetup also featured three startups.
The Hoboken audience listened intently to O'Donnell as he talked for over an hour, showing his appreciation for the effort put in by host and organizer Aaron Price in making sure New Jersey also has its tech meetup as well as the startup presenters – Cartwheels, Share911 and WRM4.
O'Donnell, who has been a VC for 15 years, dislikes being approached as if he were doing them a big favor. "Without pitches, I won't have a job," he said, assuring the audience that "it's not a bother." It's important to approach a VC with confidence, not officiousness.
He said pitching to him in meetups is not a good idea, only because he thinks it's unfair for the person seeking funding. "He may have worked on it for many years and for him to squeeze in 15 seconds of his time (is not worth it)." He said he was open to the idea of meeting somewhere else, so one probably discuss his or her startup.
Asking him about trends is not a good idea, too. Using bitcoin only as an example, he said, "You should tell me what's exciting about bitcoin (or any sector). I'm surprised when people tell me about a sector (they know very well).
How does he know if a startup entrepreneur has the wrong mindset. "If he's thinking more about pitching and he's not worried about selling."
He gave some important takeaways for the aspiring startups in the audience.
• He has favored founders with the average age of 33, because he favors those who have already some insights into their field already
• When pitching, think of a great hook (citing a female startup founder for her strong opening line about how her company's fast start)
• How does he know who to invest in? When it doesn't make more than two meetings to make him invest
• When an initial email to any VC goes unnoticed, ask if he or she received your email. Keep nudging
O'Donnell is an "early chap" as VC, taking in 5 percent where others in advance stages may take 20 to 25 percent.
As for the presenters, Cartwheels talked about how it offers locations and reviews of food trucks in New York City. It hopes to get place-based advertising and in the future, on-cart advertising. Some challenges it hopes to address is the unreliable location of moving vendors (they're mobile, after all). There's also lack of accountability.
Next was What Are Minds For, Inc. (WRM4) is the provider of Vognition. It is designed to control devices using natural language processing (NLP) and natural language understanding (NLU). Using its platform, it expects to cut development time from months to weeks; provide high voice recognition reliability with NLP and NLU; reduce long term support costs and most importantly create an improved user experience.
Last presenter, Share 911 is a real-time Emergency Information System for schools that enables educators and employees to share information with one another and First Responders.
The social network for emergencies is for connecting directly with police officers, firefighters and the people around you at your school or in your workplace. This way, you can share what's happening in a specific location (eg. text alerts) and receive real-time visibility to what's happening around you.
There's nothing to download, so people can use it right away.

Copyright secured by Digiprove © 2014 Dennis Clemente