How to reduce constant customization and still satisfy your clients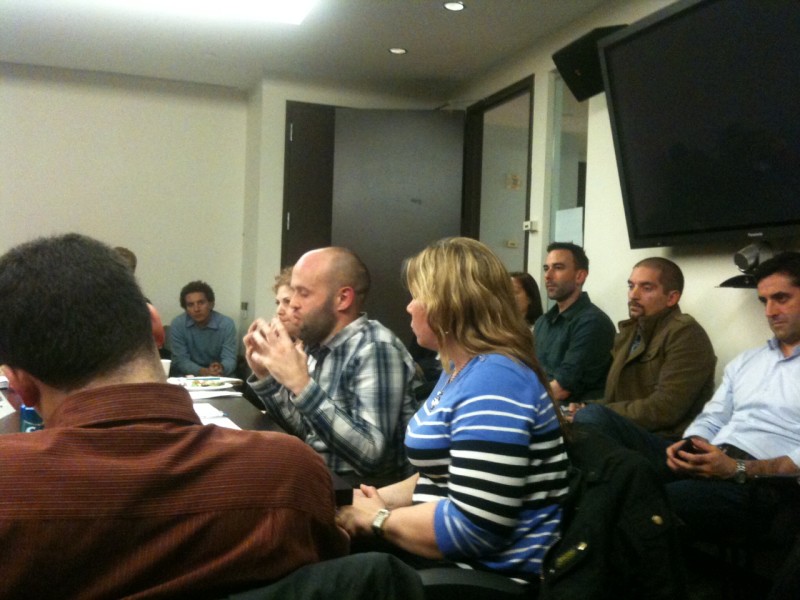 By Dennis Clemente
Being a slave to client demands for constant customization beset MPP Global Solutions. To the rescue is the Product Group, the meetup group that utilizes the wisdom of its nearly 400 attendees at the Viacom building in Times Square.
The meetup presents an hour of free-wheeling discussion on an issue before host Jeremy Horn introduces the featured company. Last November 7, MPP Global Solutions turned to the group to find a way to unshackle themselves from clients used to getting customized solutions.
MPP Global Solutions works directly with publishers and media organizations to provide advanced eCommerce solutions integrated with multiple payment types such as credit and debit card, direct debit and mobile billing, as well as payment methods such as pre and post-pay micropayments, subscriptions and real time payment channels, including the web, mobile and connected-TV.
Media and entertainment companies are able to unlock the value in both their digital and physical assets and charge for access, products, subscriptions, and downloads using services like MPP's.
The crowd puts their minds together to suggest some solutions.
Since MPP's APIs can be done in 10 different ways, the group suggested splitting the license with big companies and its mom-and-pop shops. "There are just too many choices, so much customization. You just need enough to protect your legacy system. Having a plug and play solution will help."
MPP claims to have level 1 PCI-compliant platforms that enable clients to deploy any number of revenue generating business models and gain a greater ROI. It's called content monetization.
Among its more than 100 clients, UK's Daily Mail is reportedly getting 15,000 new subscribers a day. Publishers are able to monetize with MPP's pay wall system.
For more than a decade now, MPP has provided customer relationship management, payment and eCommerce solutions to the media and entertainment sectors in Europe, but it is confronted with another challenge. The United States is a tough barrier to entry.
"Publications here are fragmented, but the market is big enough," said Meghan Wright, VP Publishing and Media.
At the meetup, each of the attendees is encouraged to provide his or her own insights on a given topic. Last week, it was about how to maintain good communication across continents.
The product managers at the meetup believe in the following:
• Don't do email. Use Skype, so you can see people's faces and their reactions
• Earning badges and points encourage more cooperation
• Have a daily scrum standup in the morning
• Use open-source product management tools like Podio
• Shame people into transparency
The latter point was certainly brought to the table, literally the "large Thanksgiving table" as Horn likes to call it, not only because of how nearly a hundred people can fit in there (on top of the chairs surrounding it) but also how people are more encouraged to speak their minds in this setup.
The attendees also provided additional market research information and resources using Google Ad, Knodes and Touchstone Research, to name a few.

Copyright secured by Digiprove © 2013 Dennis Clemente