IBM is in media and entertainment in case you didn't know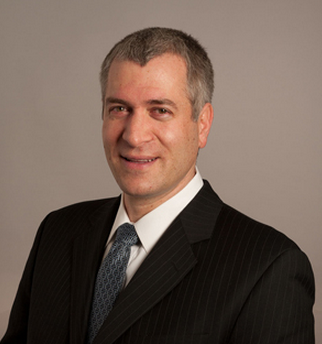 By Dennis Clemente
Who spends $6 billion in research, thinking of monetization in the trillion-dollar range, have acquired 130 companies since 2000 and is into cloud analytics, the cloud and security? That's the IBM we know.
But who knows that IBM is also in Media & Entertainment? Its new partner Tiran Dagan, for its Global Business Services Group, is making that clearly known. Dagan started as an entrepreneur then moved through NBC to E&Y to IBM managing—yes, its media and entertainment empire, with 20 years of experience under his belt. Speaking of belts, he is a Six Sigma Master Black Belt, so we don't want to mess with him.
Last August 9, Dagan had an informal sit-down talk at The Hatchery located at the American Management Association Building near Times Square. He turned up slide after slide of impressive statistics at a fast clip—for a good reason, because one hour would not have been enough to cover what IBM does, let alone how much he can actually disclose, as discussions covered more general aspects of IBM's business.
IBM has Media & Entertainment strategy and transformation executives working with customers to create profitable growth strategies, transforming operations and aligning people, organization and technology in the industry. We heard him talk about IBM Revenue and Royalty Management, IBM Workflow and Business Process Management.
Dagan did go into some detail, citing some examples of how IBM analyzed tweets collected in real time and how its media analytics database provide solutions to increase customer satisfaction. The "how part" rests in its proprietary technology.
What was interesting was his mention of IBM's Watson, the "voice response" computer who (sic) beat the two best Jeopardy contestants and who might just replace the call centers in the United States and abroad. "Oh, it's coming," he said cautiously. What is Watson capable of? "'The what' is the complex question, Watson is 'the how'."
He talked about other companies "Netflix has been doing Big Data for many years. Depending on your viewing habits, it can predict what movie Netflix needs to buy and how many movies."
Since the talk turned to movies, he asked a dozen or so people in the audience how many versions are created for a new release? That's a total of 411 versions, which include versions for airlines and hotel chains.
Dagan ended his brief talk by talking to each attendee, asking about their backgrounds.
What else do you need to know about Dagan? He was the Broadcast & Cable leader at Ernst & Young's Media & Entertainment advisory practice. Previously he was at NBC Universal where he led Strategic Initiatives & Analysis (SIA), NBCU's corporate strategy group. Tiran brings a depth of experience in media technology solutions, business process transformation and change management that is grounded in real world experience working for a $15 billion entertainment company across all business units.
Prior to joining NBC Tiran worked as a process & transformation advisor to Capital One and T. Rowe Price. Tiran spent a decade in healthcare culminating in the launch of a large diagnostic imaging facility. He later founded a full service media agency in New York city (6FootMedia , so aptly named for his height of six feet four).
Tiran is a Director, Engagement Leader with GE/NBC Universal's Strategic Initiatives & Analysis East coast team. He brings a wealth of experience in innovation and strategic initiatives in financial services, healthcare and information technology.
Prior to joining NBCU, Tiran was a managing consultant at a firm located in the Washington DC area leading high impact strategy alignment, BPM & enterprise architecture and transformation initiatives for key accounts such as Capital One, T. Rowe Price and the Armed Force Benefits Association as well as coaching clients in the deployment of Lean, Six Sigma & Agile methodologies in the respective organizations
Tiran possesses over 20 years experience in IT, multimedia design & production and has previously held various roles in systems architecture, software development and project, portfolio and program management. Over the years he has acquired deep vertical knowledge in the medical field, specifically diagnostic imaging, medical devices and biomedical informatics.
Tiran has a Bachelors of Science in Artificial Intelligence and Mathematics from State University of New York and an M.B.A. from Tel-Aviv University.

Copyright secured by Digiprove © 2013 Dennis Clemente