What do wearables have in common with the branding world?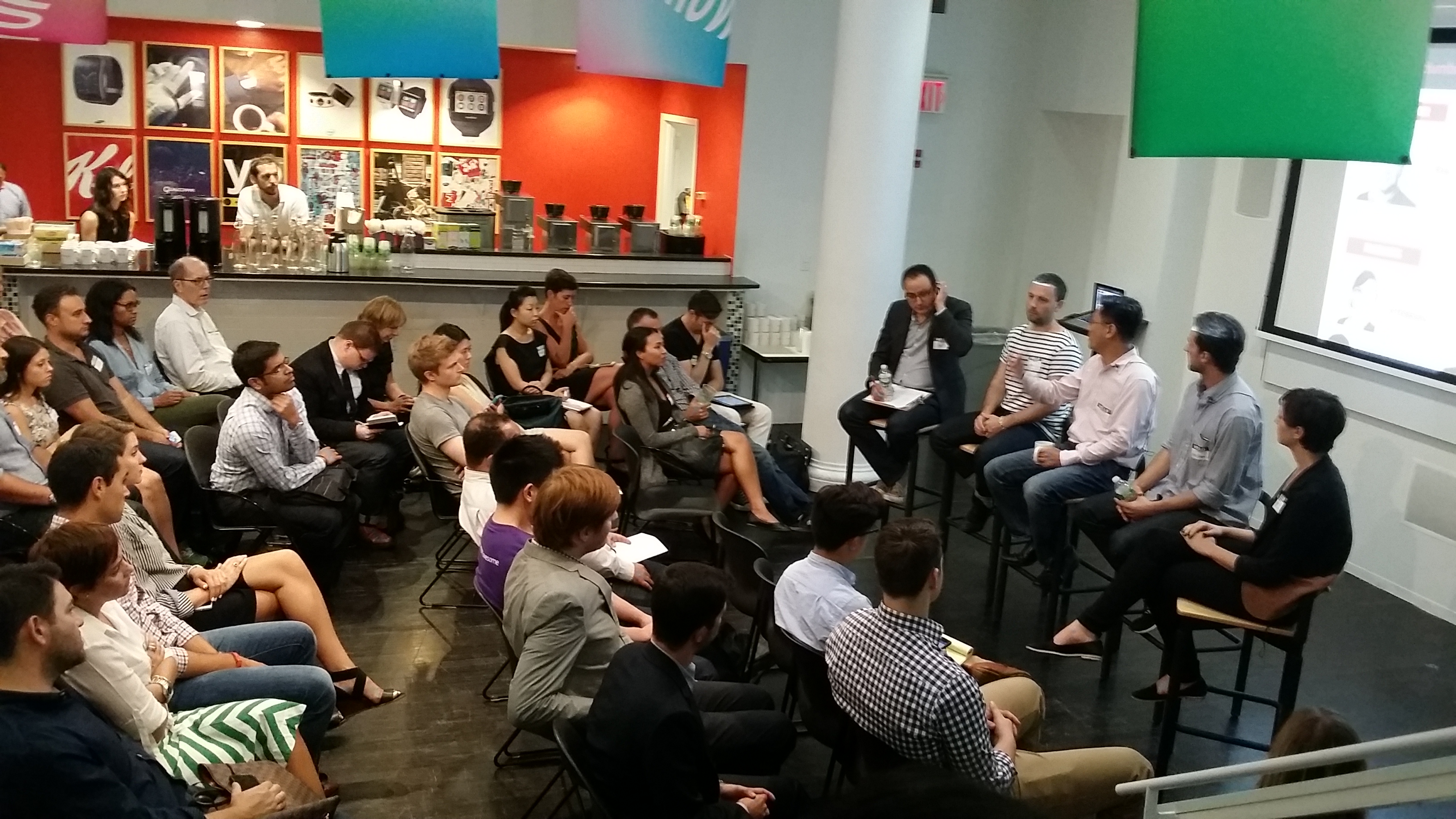 By Dennis Clemente
At the Digital Dumbo meetup at the Interbrand office last September 4, the two sets of panels, totaling 8 experts from various fields, addressed the internet of things (IoTs), including wearables, in terms of what they have in common with the branding world.
"IoTs are a branding problem," one speaker from Interbrand said. The problem stems from the fact that most wearables made these days are based on an assumption that they can find users to define it for them.
The panelists shared the following insights:
• Technology will need to know how to talk to each other before it makes sense for people to use (read: wear) them (and brand them).
• More people will use it if they know what it can do for them and how it applies to their needs
• Everybody is asking the wrong questions. Wearables are not utilitarian
• People will use it if they know what they want
• Esthetic and utility aspects of it need to be worked out
• What is appropriate? Why are you wearing Google Glass? Are you recording me? Are you documenting me?
• (Wearables) have a kind of weirdness (that should) taper off and become more useful
• Fitbit has a culture around it because of fitness people. They're buying into the culture of fitness
• We (consumers) don't know what we want, but we want to be happy
It was admittedly a challenging discussion. However, Robert Genovese, VP Integrated Marketing of Kenneth Cole, may have stumbled on something very important: analog or the power of the less intrusive experience: auditory.
Who would believe analog's relevance in this day and age? Genovese's two kids did who, he said, listened to a baseball game on radio with him and asked so many questions about it. Watching how kids tinker with the future of things may just offer some surprises. Has anyone thought of that?
Genovese probed further, "If I i can have a human experience (using it). If we can have a better relationship (because of it)…" He mentioned "Her" the movie and why its technology there worked well–it was like us, just better. People have honed in on the visual aspect of the IoTs when the auditory experience may be just as promising.
Wearables, he said, will work if it doesn't end up in someone's drawer.
Alex Lirtsman, co-founder & chief strategist of Ready Set Rocket, moderated the first panel consisting of Liesje Hodgson, senior consultant, Innovation of Interbrand as well as Nick Panama, co-founder of Cantora, a venture studio focused on building technologies and entertainment experiences that reshape the relationship between audiences and performers.
The two other panelists were Colin Vernon, director of Cloud & Platform at Little Bits. Most recently, as LittleBits' cloud platform lead, he spearheaded LittleBits' newly announced cloudBit, which allows anyone to turn any object into an internet-connected smart device – no soldering, wiring or programming required. The other speaker was Jun Shimada, CEO & founder of ThinkEco, an energy efficiency startup based in NYC that offers its patented, internet-of-things platform to utilities.
The second group of panelists was moderated by Forest Young, creative director of Interbrand. His panel consisted of Genovese. Genovese is responsible for leading the integrated marketing and communications practice at Kenneth Cole Productions. The other panelists were Gareth Price, technical director of Ready Set Rocket and Richard Talens, co-founder of Fitocracy & Adviser at Pavlok.
The host, Digital DUMBO, produces live events, conferences, content, and custom experiences that connect companies and brands with our community of digital tastemakers, talent, and executives.

Copyright secured by Digiprove © 2014 Dennis Clemente