Audience favorite BoardRounds improves emergency patient follow-up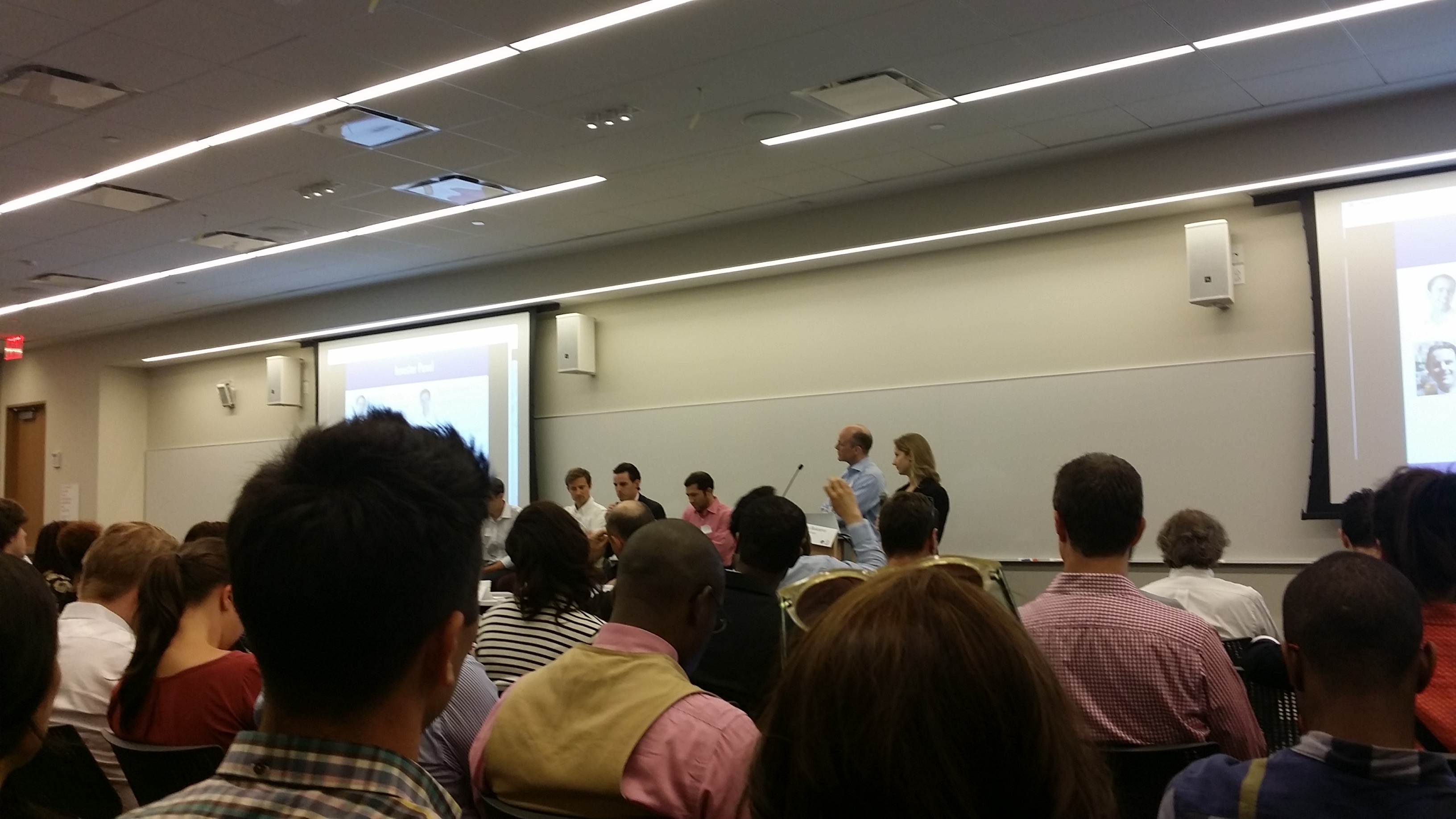 By Dennis Clemente
The way startups are named these days, it's hard to tell what they can really do for you. Can you tell what these eight startups do– BoardRounds, BotFactory, yourMD, Care + Wear, Blood, Sweat & Cheers, Modabox, Validat.io and Cosign–without looking them up online? Even more challenging, is two minutes sufficient time to get to know them and for VCs to give them feedback.
Last September 10, the Ultra Light Startup meetup was back at Microsoft to give us another interesting show-and-tell from startups and advice plus feedback from VCs, this time featuring panelists Weston Gaddy of Bain Capital Ventures, Taylor Greene, principal at Lerer Ventures, Andrew Mitchell, managing partner at Brand Foundry and Michal Rosenbloom, founding partner at Founder Collective.
BoardRounds is improving follow-up for emergency room patients; BotFactory's Squink creates circuit boards in minutes; YourMD is the doctor in your pocket; Care + Wear customizes arm bands for a charity you want to support; Blood, Sweat & Cheers helps people find the most fun activities; Modabox is data-driven personal styling and shopping for women; Validat.io provides early stage testing for startups and Co-sign gives your monetary rewards when your social network "tag" followers buy the items.
The audience favorite was BoardRounds with Rosenbloom as the panelist of the night.
The feedback and advice from the VCs:
On BoardRounds: Get the largest hospital, the rest will follow
On BotFactory: On Kickstarter, make a video talking about its value proposition; don't charge today to create value; monetize later
On yourMD: Make sure customers are being served the right information; bring data from health monitors and health wearables to the doctors
On Care + Wear: Demand may come from the kid market; consider crowdfunding as huge round may not be necessary; get some licenses
On Blood, Sweat & Cheers: Track engagements; make good use of 250,000+ subscribers
On Modabox: Make it aspirational, humanize it
On Validat.io: Build a side consumer product
On Co-sign: Find tastemakers, as Pinterest is the 1,000-poudn gorilla and monetary reward has not yet worked in social media tagging