Challenges in e-commerce content; big companies investing in startups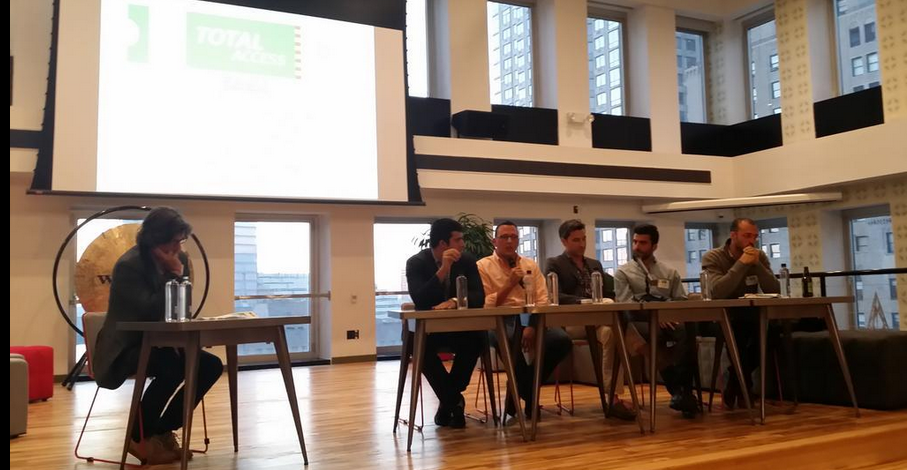 By Dennis Clemente
If you have not noticed, big companies have joined the tech investing bandwagon. If you have not noticed, the tech meetups are also adding more topics in one meetup night.
Last September 17, Orrick moved its meetup at WeWork at Fulton Center from the CBS Building to discuss three hot issues.
• The astounding differences on both sides of the buy button by Scott Kumit, founder and CEO of Keep Holdings
• What's hot in ecommerce? New business models, new markets with content marketing becoming instead the most talked about part of this sector.
• Structuring a partnership with established companies
The e-commerce panel consisted of Adam Kalamchi, founder & CEO of Brilliant Bicycles; Philip Krim, co-founder & CEO, Casper; Matt Krna, partner of SoftBank Capital; Spencer Lazar, principal, General Catalyst Partners, and Amit Mukherjee, associate, NEA. It was moderated by David Concannon, partner at Orrick.
The second panel consisted of Melissa Gonzalez, founder & CEO, The Lion'esque Group; Liza Kindred, founder & CEO, Third Wave Fashion; Seona Skwara, group marketing manager, digital marketing of Nestlé Waters North America and Kim Grennan, innovation strategist, Global Strategy Group of Verizon Communications. It was moderated by Kelly Hoey, chief marketing officer of Cuurio.
With the e-commerce panel, Warby Parker was considered the standard for success in its content marketing.
Because there is so much noise out there, an honest brand persona goes a long way, said one of the panelists. The product has to reflect its reality.
As for the e-commerce model, many of them agreed that you can test at shopify before you invest in your concept.
One observed how more unique goods have proven to be great sellers. If you're a small brand, this is good to know. "Consumers now are taking risks."
When talk moved to pop-up stores as a way to promote e-commerce sites, it begged the question if it's more of a showroom or an inexpensive way to test.
The other discussion about partnerships with big companies provoked a question from the audience, "How can a startup trust a big company to support them?"
Before the actual responses came, the panelists said they don't sign non-disclosure agreements, just like any other investor. They assured the audience that an idea still requires execution, which companies can't reportedly be bothered to do, because of their other vested interests.
One panelist said $15 million revenue may not push the needle if the company is already earning $130 billion.
That may also indicate if a company is going to steal your idea or not.

Copyright secured by Digiprove © 2014 Dennis Clemente