David Tisch talks about his Spring e-commerce app, startups' key to success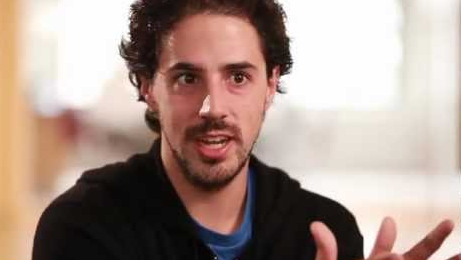 By Dennis Clemente
Last October 8, Orrick hosted a fireside chat with David Tisch, former managing director of TechStars NY, co-founder of BoxGroup and startup investor at the WeWork offices in Soho West.
The chat centered on his new Instagram-like mobile e-commerce startup Spring where he sits as chair, and his former role as managing director of TechStars.
Spring was funded under Series A by Thrive Capital, Groupe Arnault and Box Group. Other investors included Founder Collective, Google Ventures, SV Angel, and Lerer Hippeau Ventures.
"We believe buying things should be simple," a listing for Spring on AngelList says. "We are on a mission to build a platform that connects the people who make products directly with consumers who love them."
Available only on iOS, Spring aims to make the best experience for buying things on your phone or tablet.
Tisch co-founded Spring with his brother Alan Tisch, Ara Katz, and former Googler Octavian Costache with talents from Bergdorf Goodman, Cannon Tekstar Hodge and former fashion director of ShopBop, Kate Ciepluch. The other team members came from Fab, Beachmint, Google, Foursquare, Ralph Lauren, and DVF.
"We launched our company with 32 staff. That's insane. But each startup is different," he admitted.
Tisch was quite candid in the chat which was unfortunately marred throughout by a dysfunctional microphone, obscuring some key points. Still, we managed to hear some gems for startups:
RESEARCH
On day one of your startup, do research. The best companies take a lot of time with their idea and research before they start building
MARKET
Have a real understanding of the market
COMPETITION
If you have a similar startup with another and you don't have the culture (in place), you lost already
SECRET SAUCE
Ask yourself why you are the best person for an idea
The most important for a startup to have—leadership; (it's crucial) if you can convince people to join you
Those who are ready will be able to accelerate
A startup is rebellious by nature yet so many founders spend a lot of time conforming
OUTSOURCING
You can't outsource if it requires local discovery and it's one of the differentiators
DEALING WITH INVESTORS
Food is a great leveler when talking to investors
Build real relationships that will last years; find 5 people not 150 people, and not because they are on a list
They are (investors) not going to take you if you are not ready
FUNDING
We (investors) look at those who have built stuff before. We have to see something, especially (one that matches) your background
You can get money from banks with no equity
When do you need to ask money? If you need to accelerate faster. Money is fuel
How much money do you need? Based it on your milestones
We (investors) don't even need to see the idea; we don't even need to see the product—(we look at) the team and the market, because they are easier to identify
Your Idea must match startups with investors
GROWTH SECTORS
Healthcare and automotive sectors will grow
CONTENT
Create your own story. Engagement is key
SUCCESS OF SPRING
As an entrepreneur, he is confident it will succeed but there's always "my awkward Jewish nervous self."

Copyright secured by Digiprove © 2014 Dennis Clemente