Designing your web or app? Axure can make you a prototyping badass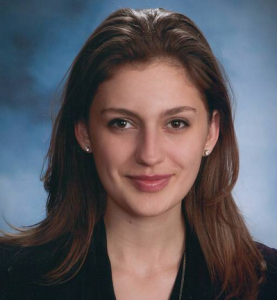 Click here to view the presentation
Badass prototyping
By Dennis Clemente
Last August 12, about 80 people showed up at Kaplan center to "Learn (how) to Prototype Like a Badass" with the host group, the Agile/Lean Practitioners visibly surprised by the audience's strong interest and engagement in the demonstration presented by Occum's Danielle Tomson.
The audience warmed up to Tomson's presentation style right at bat. She gave an equal dose of expertise and humor ("no slow claps please," "there's always a troll") on a tool not many people use but which is considered the best out there—Axure.
The slow adoption of Axure in the U.S. may account for the fact that other tools are more affordable (it's too expensive, with the pro version over $589) while the rest of the world may have "copies" to use freely, if you catch my drift. This is just to stress how the tool always intimidates with its price, more than its effective use.
The huge turnout shows the strong interest for it but it's also surprising how many UX designers in the States don't know how to use it, even if Axure has been around for more than a decade. It is actually everything that a UI/UX designer can dream of in prototyping a website or app without front-end coding.
But old habits die hard. Some designers use Adobe Creative Suites or even more basic ones like Balsamiq. Among graphic designers transitioning to UX, Omnigraffle seems to be the most popular choice as well, as one designer claimed that it almost mimics Adobe Illustrator which she has used for many years.
Axure does better. It mimics a finished site or app without a single line of code, saving developers from the constant changes a project undergoes. On the other hand, there are developers who prefer to code right away.
They plunge right into coding because they work on their startups and think they have a clear vision of what they want, while designers who work with companies would need Axure to give them more leeway to pivot when a company's far more complex business needs require it. The coding happens once clarity is achieved.
Still startups would do well to recognize how it's important to learn lean principles and agile development philosophies beyond its business model. Honing a vision, giving it life with a prototype, and validating it with users first are just as important.
In her presentation, the audience followed Tomson in prototyping a travel booking platform in minutes. She also showed some prototyping tips and tricks and how to test Axure prototype on customers using Validately or share within a network using Axure Share. The audience was receptive to the idea of a possible follow-up meetup.
Tomson, a Yale grad with an international development background, is a product partner at Occum which, in turn, has Avon, Johnson & Johnson, KPMG and the United Nations Foundation for its clients, among others. She echoes the company's belief that a great idea starts from a real, clearly articulated problem.
As for the title of her presentation, "Learn (how) to Prototype like a Badass." It's really more about how the best prototyping tool, Axure, can make you a badass. Like this blogger thinks he's on his way to becoming one, too—if not yet.

Copyright secured by Digiprove © 2014 Dennis Clemente