From her Gilt trip, Susan Lyne takes on another journey as AOL's new Brand Group CEO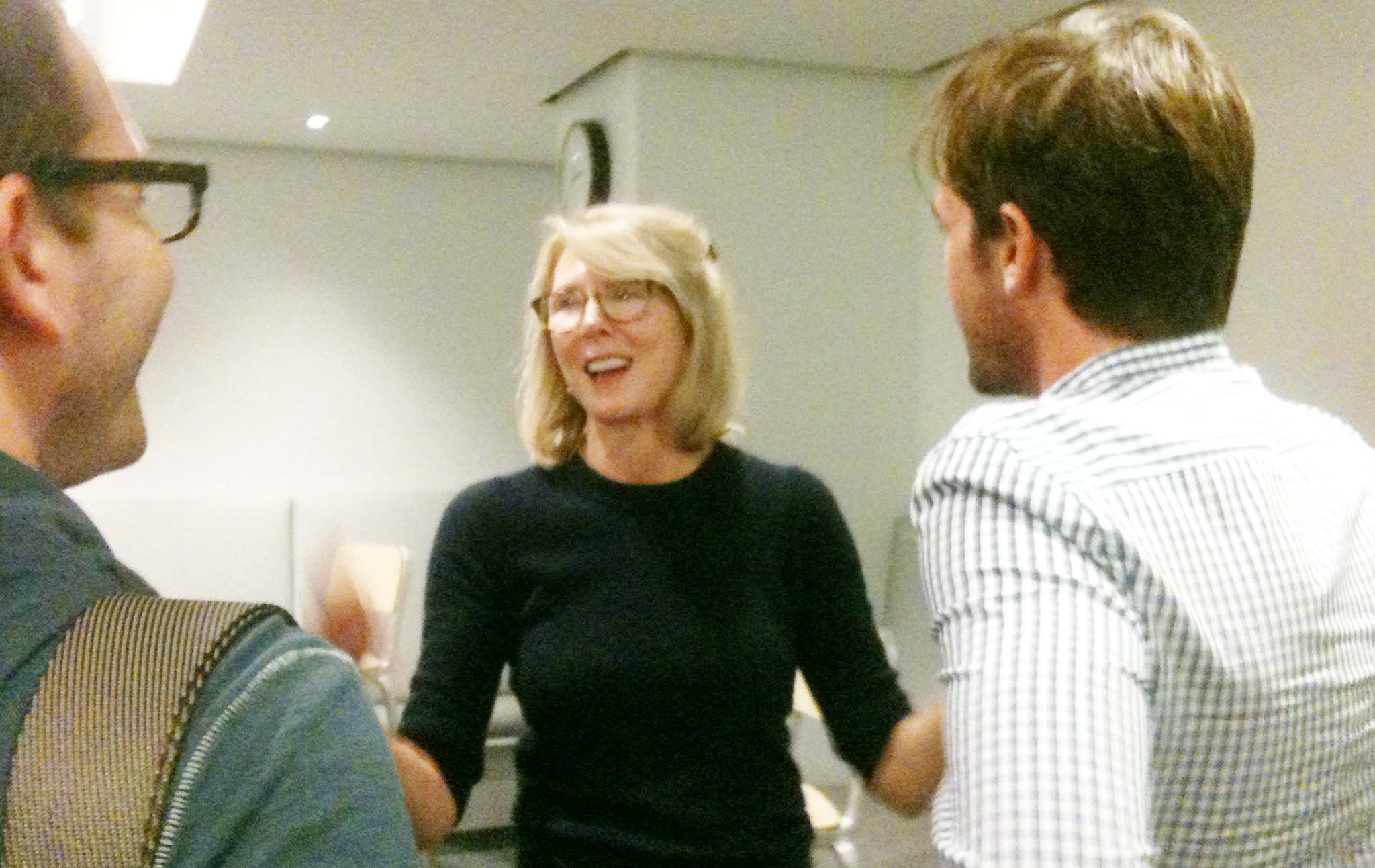 By Dennis Clemente
Getting a job in an industry you know nothing about is close to impossible, but that's because you're not Susan Lyne, the woman who has worked in magazines, movies, TV and most recently, members-only shopping site Gilt. In her sixties now, Lyne can choose to rest on her laurels. She has worked with A-listers– director Francis Ford Coppola for City, Michael Eisner at Disney, Martha Stewart and the ABC Network—but she chooses to go her adventurous way and this time, she has gone AOL.
At the AOL Ventures office last August 19, Chieh Huang, former director at Zynga, introduced Lyne as the new CEO of AOL's Brand Group. She follows an impressive list of powerful women in the limelight these days — Sheryl Sandberg, COO of Facebook and Marissa Mayer, President and CEO of Yahoo.
So what is she bringing to AOL.—and what can we expect? Lyne is going to be in charge of its brands such as Engadget, Huffington Post and Tech Crunch and what used to be ubiquitous– AOL.com
She said she'll be focused on the content side. "First thing I thought was rethink AOL.com. I'm thinking of it not just as a destination but with content on it that will also allow us to bring consumers to the mix," she said.
Not necessarily with AOL.com but for its other brand, she wants to do short-form entertainment, 2-minute news updates, live entertainment and overtime, create multiple channels…aggregate and push content out. Do big 'wows' that the Internet will allow us to do." And if we heard her correctly, she wants to do more than what broadcast networks do.
Looking at the future of AOL in the Internet space, she is sorting all the things they have done and how they can be used. Asked about the possibility of a single user app for AOL, she gave it some thought before saying "I like an app that does one thing well like Uber."
She expressed her desire to have a team of product designers and engineers working as a single unit, even asking someone from the AOL staff to shepherd resumes along her way; a new challenge for Lyne who is single-minded when she wants to be, even if her career history told us otherwise.
Talking about her past incarnations, she is quick to admit that she didn't plan to have such a divergent career, "but I do go where I am a beginner again." In ruminating why she's often attracted to a job that's new to her or know nothing about. "Those are the times where my mind works best."
A perceptive editor sees trends coming her way and that came into play when Lyne made the dramatic shift to the Internet with Gilt. "Back then, there were no tablet computers, no Android and no Pinterest (not to mention mobile e-commerce being in its infancy)." She is saying this, because Gilt ultimately benefited from consumer technology's rise.
Talk about being at the right place at the right time. Lyne has impeccable timing but she clearly credits her experience in the magazine industry for her success in turning around organizations, for those she loved and abhorred.
She clearly has a preference. "I hated it (job) at Disney. I was happy at ABC, because it was like a magazine." She also handled Martha Stewart 's magazine "at the time she (Martha) was in jail."
Still, Lyne counts her Gilt trip as a great learning experience. "I was drawn to some kind of change but I also I learned an enormous amount in four years that I was there," she said. "The 'aha' moment for me there was recognizing flash sales is entertainment! Every noon, when new items come up on the site, it was entertainment."
Lyne sounds more introspective than deliberate when she speaks. "Sometimes you start to believe your own mythology," she trailed off at one point, close to the end of her talk, as if she were relaxing at a porch on a lazy Sunday morning.
Perhaps the secret is to make all the hard work look easy and laid-back where a younger counterpart may still need to lean in.

Copyright secured by Digiprove © 2013 Dennis Clemente