Lenddo founder offers lending platform based on social currency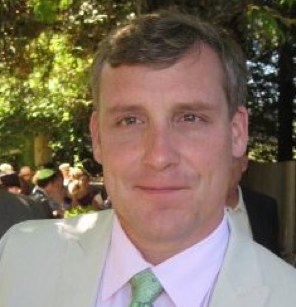 By Dennis Clemente
Having invested in half a dozen startups in the United States, angel investor Jeff Stewart knows how to find a great opportunity wherever it takes him. This time, he found it in the Philippines and Colombia where he started a lending platform called Lenddo.com.
Co-founded with Richard Eldridge, Lenddo is an online platform that helps people in emerging economies use their social connections to build their creditworthiness and access local financial services.
"Lenddo is focusing only on the the Philippines and Colombia for now, but it plans to expand in other emerging economies as well," said Stewart last August 23 at the Friday speaking series of The Hatchery.
What makes it different from standard lending institutions? With chief scientist Dr. Naveen Agnihotri, Lenddo is banking on a person's trustworthiness than a credit score based on his or her social graph. However, Stewart is quick to point out that it does not facilitate lending between members. "We lend our own capital and the capital of our investors and partners," Stewart said.
In the Philippines, the average loans are $400, and they are used for tuition, health care or repairs after a natural disaster, such as floods in the Philippines.
Lenddo takes the wealth of data from your many social networks (including Facebook, LinkedIn, Twitter), looks at the people in your Lenddo Trusted Network (family, friends, co-workers), verifies you have a full-time job, and uses predictive algorithms to confirm your identity and calculate if you are a risk. The site reportedly uses these algorithms: Bayesian (pattern matching), validators (identity verification, other information provided), and homophily (bonding with others of the same persuasion).
Being matched with the right investors is important. Lenddo's investors include Accel Partners, Blumberg Capital, Omidyar Network, iNovia and Metamorphic Partners – some of the same investors behind the world's top technology companies, from Facebook and Groupon to Kiva and Prosper.
As an angel visitor, Stewart gave some tips for those looking to form their own startups: Here are some key takeways during his talk:
• Having a great team is absolutely critical
• Marketing talent is just as important as tech talent
• Start a company you are passionate about
• "Over-invest" in research
• Know that a good business will get funded
• Get advice from those who have succeeded
On finding a business partner, he said it's not always Macaroni and cheese, but realize that good investors can also connect you good co-founders.
Also at the meetup was Justin Kreamer, senior project manager of The New York City Economic Development Corporation.
In a one-on-one talk later, Kreamer recommended the organization's NYC Next Idea competition for talents anywhere in the world to showcase their talent in the city.
For more information, visit http://www.nycedc.com/program/nyc-next-idea

Copyright secured by Digiprove © 2013 Dennis Clemente