German startups MeteoViva, Minodes, Brandnew seek traction, funding in US
By Dennis Clemente
While gaining traction is crucial in the US market, it's also where German startups can get funding to scale their businesses globally
NEW YORK–The presenters at the German Accelerator at Rise last March 22 had one thing in mind. They know the US market is big. While gaining traction is crucial in the US market, it's also where they know they can get funding to scale their businesses globally.
German startups MeteoViva, Minodes and Brandnew presented their startups to a panel of venture capitalists–Urs Cete, managing partner at BDMI; Ulrich Quay, head at BMW Ventures; Alicia Syrett, founder and CEO at Pantegrion Capital; and  Anton Waltz, managing director of US Digital Ventures.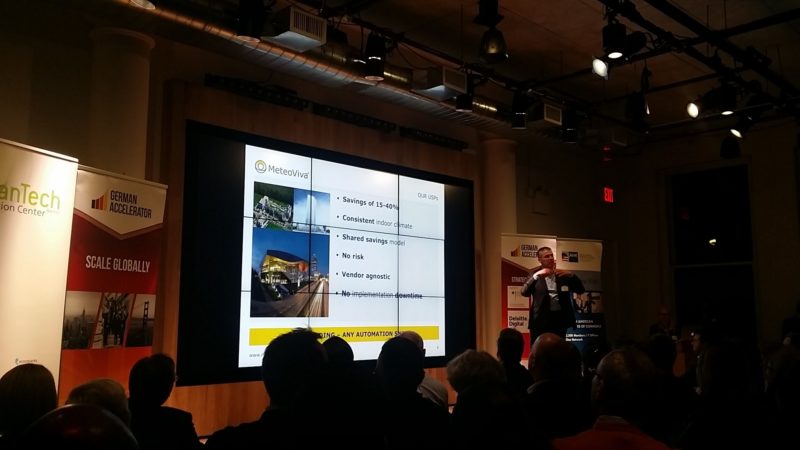 MeteoViva helps the customers save 15 to 40 percent of energy costs in corporate buildings with its unique Saas solution. Its technology is reportedly based on a patented computer simulation model and was developed at RWTH Aachen University (Germany's MIT).
It essentially predicts how much heating and cooling a building to maintain the desired climate at the lowest cost. It can reportedly be used in any building–factories, office buildings, shopping centers.
For retail analytics, Minodes offers insights into visitors' in-store shopping behavior using Wi-Fi sensors it puts on stores. Data is viewable in its dashboard and in customizable email reports. Additional and more granular reports are provided depending on business requirements
As it optimizes in-store customer pathways, Minodes also offers omnichannel retargeting and beacon campaigns. For instance, it retargets offline store visitors through Facebook Google Apps. Now in 12 countries, it is in the United States to gain traction and get better valuation.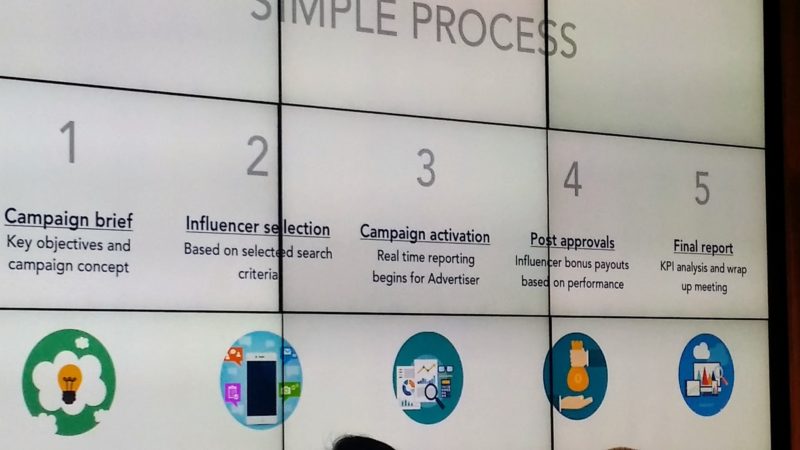 Offering itself as influencer marketing in its presentation, Brandnew  connects brands with influential users on Instagram. It hopes to address the 3 key frustrations for brands and agencies–scalability, targeting and analytics–through its Saas service, either on subscription or six-month basis. Rates are about $20,000 depending on campaign.
A VC said it needs a "one money-shot sentence" for better positioning.
Dirk Kannigiesser, CEO of the German Accelerator in Silicon Valley, was in attendance to present the startups and VCs along with CleanTech, Berlin's largest industrial park, which is optimally aligned to the requirements of productive-driven companies.