Nikhil Kalghatgi: What top investors will not tell you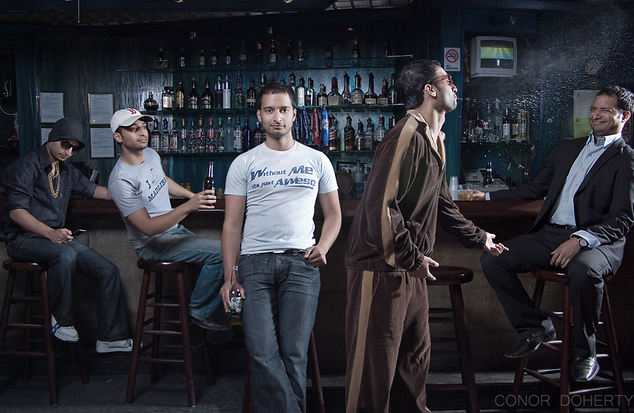 By Dennis Clemente
The best VC events are not posted on social media, says VC investor Nikhil Kalghatgi
NEW YORK–The venue was just perfect. Dark, dingy, almost claustrophobic. The topic: Getting venture capital.
With eyes squinting, we walked down a dark basement at Grove Street. Below was a tiny, cavernous bar. For atmosphere, the host meetup group, Phat Startup, certainly got the mood right for Nikhil Kalghatgi, the speaker of the night, the VC of Vast Ventures whose portfolio companies include ZocDoc, OpenX, Quigo, Fab, Sweetgreen and many more.
He told us the rules of VCs as if they came from the Fight Club playbook.
"Have you played poker? "Kalghatgi begins conspiratorially. "The game starts before the first cards are dealt." It turns out where you sit matters, most of all. "If you really don't know where to sit, you have lost already."
Investors' impression of whether you are the winner or not happens pretty quick:
"You have to have the appearance of momentum."
What is he trying to say?
"Think of being the entrepreneur as the new person entering a poker room. Some tables will be easy, some will be hard. But either you'll win and take an entire small table of investors' money or walk away empty handed having to seek another table," he said.
In his talk, the charming Kalghatgi proceeded to take us into the VC mindset:
Three things you need to make sure you know when talking to a VC: Your team, your market, your traction.
• Team is "squishiest" of them all
• If your market is less than a billion, don't ask for investment, that's not VC business
• Traction can be misleading. The only traction that matters for me is revenue numbers
On how to get to VCs
VC 101: Intros through friends of investors, especially CEOs of portfolio companies.
Scheduling meetings with VCs
Create momentum in your fundraising. Don't take meetings sequentially, book all of them as close together as possible. As for number of meetings, he agreed what an audience suggested: 100 meetings in 30 days
On sharing decks
If they ask for a deck, send them the deck, but use watermarks or tracking systems.
How to best manage VCs:
The best thing to do is under-sell but over-deliver.
Remember, it's your show.
If you bend (to their demands) all the time, that's how they're going to treat you
He said the best people to approach for investments are rich people.
"The ultra wealthy are far more accessible than we think. Find their sweet spot. I helped their kids." Investor sherpas are your best friend…unless they are doing it for money.
On finding rich people:
You've got to be where they are. Host coffee talks at Four Seasons; that will cost you 6 bucks.
On tech meetups to go to in order meet the right investors:
The best events are not posted on social media. It's in private events.
What VCs to avoid?
If your investor takes lot of your time and they have no control, stop spending time with them.
Avoid those focused on deal terms, focus on those that are aligned with your principles and values.
What are his biases?
I have a bias for companies who can raise money easily. I have a bias toward younger entrepreneurs, and those living in cities where "business serendipity" exists
On struggling startups, he's more circumspect
If there's no progress, he says he digs into the problems the team faced and if reasons for failing were warranted, tells them to "re-evaluate."
On your educational background, as asked by host James Lopez
No one really cares what school you went to, unless it's their school.
For more info on The Phat Startup organized by Anthony Frasier and Lopez, visit http://www.thephatstartup.com/

Copyright secured by Digiprove © 2014 Dennis Clemente