Secondmic and David Rose get most audience votes at Ultra Light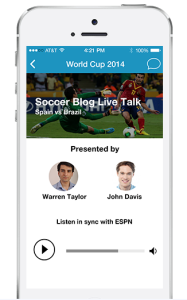 By Dennis Clemente
Every month the Ultra Light Startup group asks the audience to vote for the night's startup presenter and the investor giving the feedback. Last August 14, Secondmic won against eight other startups but it was also interesting to see David Rose, hardly seen in any meetup, get the votes for his comments.
Rose was also one of the four investors and the audience who think Secondmic has a great idea. Imagine broadcasting the sports games yourself, while also talking to fans as they watch a game on TV or at the stadium? And if that's too daunting a role, it claims to have other pros who can do the job. There's Chasity Melvin, WNBA veteran and Dave Holcom, Football Nation host and Star Ledger sports reporter to give you the blow-by-blow account.
"We're trying to figure out partnerships with event providers," said Francisco Prat of SecondMic who was told about "the importance of keeping the quality of content high."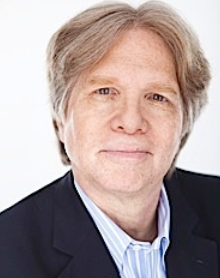 Rose is a rare sighting in meetups but he addressed the startups by offering his connections and his generosity, jumping at the opportunity to praise a great presenter in nTangle's Pierre-Marc Diennet. "That's the best two-minute presentation I've heard (for sometime)." Presentations only take two minutes then investors give their feedback.
Rose–considered the father of angel investing and founder of Gust, the Saas funding platform for startups–was part of a panel consisting of Gil Beyda, Genacast Ventures; Jalak Jobanputra of FuturePerfect Ventures; and Jay Levy of Zelkova Ventures.
The other startup presenters who received feedback from them were Closir, Pass, Novaux, Sailo, Simplist, nTangle and Univate. Closir and nTangle were in another meetup last February and presented again at the Ultra Light, hopig to raise funds from the investors.
Closir is a dedicated investor relations platform, connecting companies and institutional investors. "We do engagement whereas Bloomberg does data," Andrei Powers of Closir said, as it charges $10,000 a year of subscription.
"Why was it not done years ago?" an investor asked him more out of concern than a challenge.
Another presenter, Javier Dutan of Novaux, is into bitcoin payment processing for small businesses through its POS software and terminal packages. Is his timing right or is he too early? That's the question foremost in investors' minds. "We take care of all crypto currencies. We partner with resellers, he said, citing how he charges $1 and $2.75 for credit card.
An interesting pitch was from Sailo, a peer-to-peer boat rental service. Jobanputra, the lone female investor in the panel, said: "I don't even want to rent out my car," as the investors mulled about the challenge for it. Will boat owners rent out their own boats?
Hosted Mark Caron and Steven Kuyan, the ULS Investors Feedback Forum is organized monthly by Graham Lawlor.

Copyright secured by Digiprove © 2014 Dennis Clemente