'Wearables can only be ready if you can bring it to a date'-engineer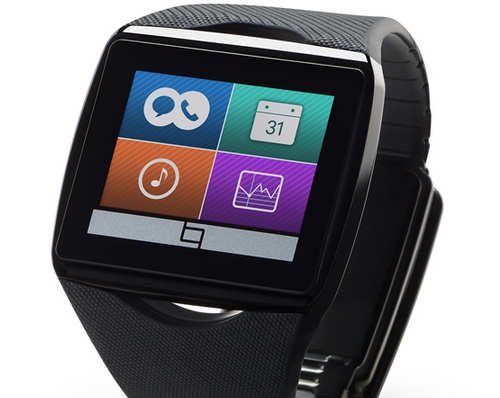 By Dennis Clemente
Would you bring a wearable to a date?
Imagine you're in full tech regalia. You have the Google Glass, the Galaxy Gear, the Vusix M100, the Epson Moverio BT200, the Oculus Rift (suddenly hot from its billion-dollar purchase by Facebook), the Avegant Glyph, the Sony Smartwatch, the Nod, Pebble and Qualcomm's Toq, to name a few of the few gizmos you can bring with you.
That is taking wearable garbs to Darth Vader extreme, but until all these are seamlessly integrated in your body, you won't wear any of these on a date, because who wants something between them and their date?
Putting it in this context, Andrew Sugaya, senior software engineer at APX Labs, is just confirming what we already know: "Wearables are not ready for consumers."
Giving proper perspective on wearables, he asked, "Would you wear it if your boss asks you to wear it?" If you put it that way, yes.
Speaking at NY Mobile Forum at Microsoft last June 23, Sugaya said he is confident that it's just a matter of time, though.
Would you take his word for it? It probably helps to say that Sugaya graduated at the top of his class with a B.S. and M. Eng from M.I.T. and soon after, became a senior software engineer of APX Labs, the leading software builder of immersive digital experiences. As part of the research and development group at APX Labs, Sugaya works with wearable displays and devices for enterprise solutions.
Outside of it, he is the winner of several hackathons, including the Qualcomm Uplinq 2013 Hackathon, where he won the grand prize for the Internet of Things category.
So when you have those credentials, it's probably easy to tell consumers, "Google Glass is not there yet." Yes, he said it. It's not something you hear often from someone who makes a living in this field.
Out of the than 233 mobile devices out there, Sugaya talked about 10 smart glasses and smart watches as well as other wearables.
Making anything work is easy, but it's more than that. The bigger question should be, "Will people use it? What are we looking for here in terms of the complexity of the challenge? What's the real challenge here?"
Let's put it this way, Sugaya insisted: Unless you can stick Google search in your brain, it's not a wearable.
Setting a high standard is clearly in Sugaya's mind, as he proceeds to share us his insights on the following wearables:
"Google Glass: 'Fashionable-ish'," but "not there yet"
Vusix M100: "Don't ever use it"
Epson Moverio BT200: Originally designed for media consumption, it's popular in Japan where you can watch a movie on its packed trains. "It's a tad clunky, but when it comes to virtual reality this is the best one out there"
Oculus Rift: Immersive in its virtual reality capabilities, "but it's not a wearable because you won't wear it outside. It's completely for consumers, an entertainment device"
Avegant Glyph: Not virtual reality and not augmented reality, but somewhere in between. "It doesn't have a world in enterprise; for consumers, yes."
Sugaya is challenging our expectations of what wearables need to be. By saying it in public, he has put the problem out there for everyone to think of a solution. In terms of our physical interaction with the world, he said we need to consider different head sizes, interpupils and viewbox (where our eyes can be).
For smart glasses, Sugaya suggests looking into how cameras and motion captures work, as you also figure out the camera's variable position relative to eyes and depth. Figuring out input (gesture-based) functions, he added, is an interesting UX challenge. For head tracking, the following three head gestures must be considered: "Roll is unnatural. Yaw is unreliable. Pitch is awesome. Stay away from Yaw."
The perennial technical challenges: battery life and Wi-Fi. A wearable has to be online all the time, not only when there's Wi-Fi.
Two "smartwatches" have addressed battery life: Toq by Qualcomm and Fitbit.
Sugaya recommends Toq by Qualcomm, a concept smartwatch from the world leader in next-gen mobile devices. Its low-power 200MHz Cortex M3 processor offers battery life of up five days, thanks to its Mirasol display, a technology originally demonstrated in e-ink style e-readers. On top of that, it's also highly reflective with high contrast images that make the screen visible in direct sunlight.
As a multifunctional smartwatch, Toq allows you to send and respond to your phone's text messages via voice-to-text, initiate voice calls on your phone, view recent call and text activity, listen to music, monitor your daily activities, and more.
Fitbit, on the other hand, could not be so different from all the smartwatches. It's a no-nonsense health smartwatch and little else, which may be why it has gained a cult following. It measures your steps, calories and sleep with a battery life of 10 to 14 days.
In their separate categories, what they have in common is that they're both lightweight.
If you're an early adopter, you may have your choices already. But as a developer, you know you won't be satisfied until your product hits critical mass. "Voice is also an interesting challenge, because it's unnatural to dictate over a wearable," Sugaya said.
Sugaya shared some of his thoughts on smartwatches and other related gadgets:
Pebble: "Developer-friendly."
Galaxy Gear: "Great device, just not marketed well"
Qualcomm Toq: Colored screen, software buttons, has Mirasol (based on e-ink technology for longer battery life); Sugaya: "The only usable wearable I have"
Fitbit: Only wearable he thinks is consumer-ready
An even bigger challenge for wearables is how developers have to grapple with so many codes. "Hopefully, someday, there will be just one code. As for how to create a wearable, he said if you can program for a phone, you can program for a wearable. Test your skills at developer.qualcomm.com
With smart glasses and smartwatches staking their claim in our technology ecosystem, wearable devices are the next step in the evolution of computing devices.
A wearable for me should pass two tests. If I hardly notice I'm wearing it; it's a wearable. If my date doesn't notice it and is focused on me, it's a wearable.
The day Sugaya presented another smartwatch came out: the Moto 360, the first round-shaped smartwatch. Apple is rumored to be launching its own smartwatch.
One thing is for sure: You can expect more wearables and more opportunities for developers to figure out what will make consumers buy them.

Copyright secured by Digiprove © 2014 Dennis Clemente