Deepening consumer engagement with Tapad's mobile solution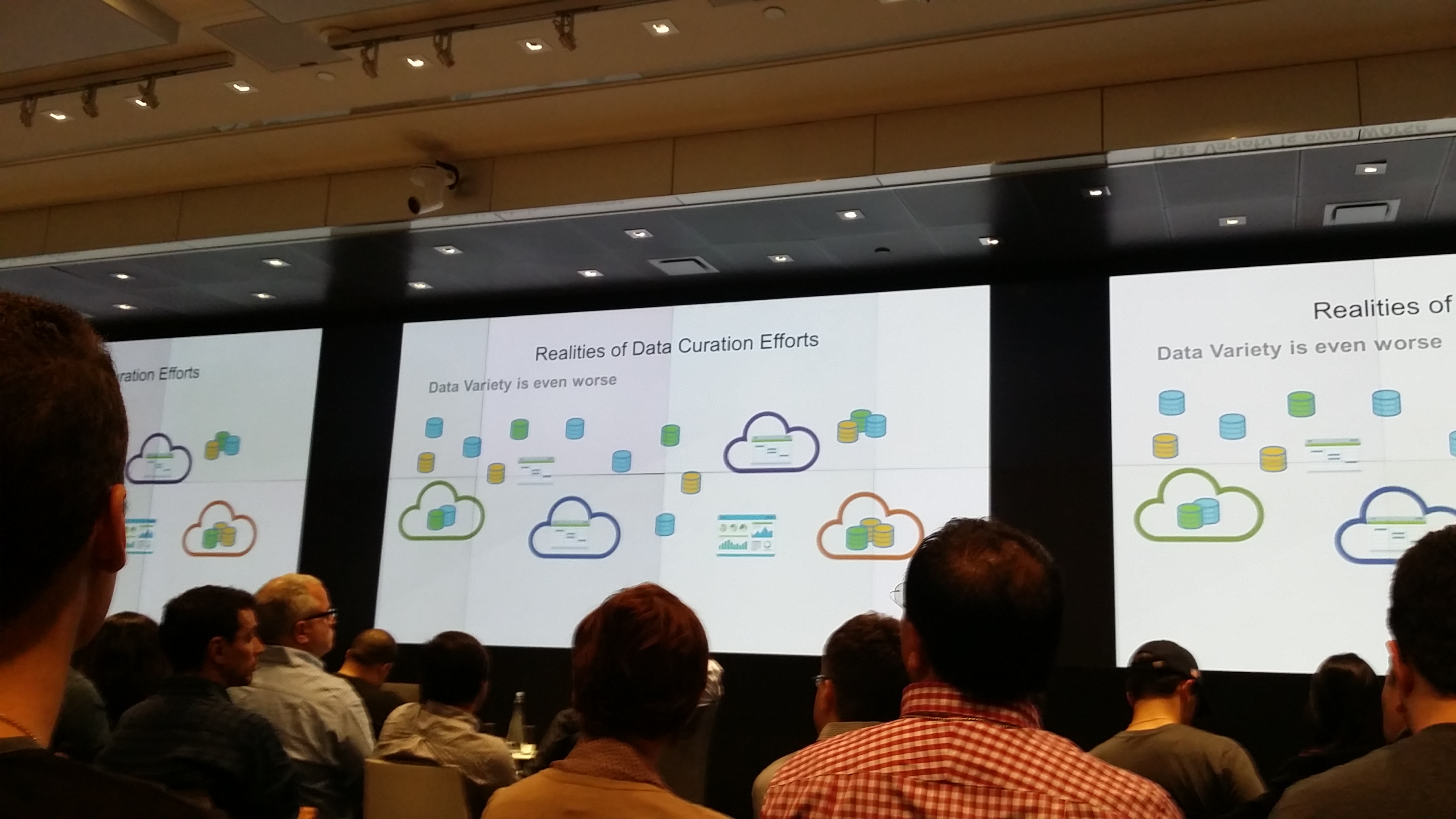 By Dennis Clemente
How can you make devices talk to each other, so they're all in sync, even your behavior?
Attempting to understand consumer behavior across related screens and the ability to reach the right people on the right device at the right time is not easy.
But Tapad and its proprietary technology may be the key. Dag Liodden and George Gemelos, co-founder ad CTO and SVP of Data Science, claim publishers and advertisers can now deepen consumer engagement with a more fluid experience while increasing campaign cost-effectiveness.
Liodden and Gemelos were at the Data-Driven NYC meetup at the Bloomberg office last September 15 along with Tamr (data connection platform), Sumo Logic (turns machine data into smart decisions) and Panorama Education (data analytics to evaluate the effectiveness of education systems).
Tapad's relevance these days could not be downplayed. Who doesn't want their multitude of devices in sync somehow? Its proprietary technology reportedly assimilates billions of data points to find the human relationship between smartphones, desktops, laptops, tablets, connected TVs and game consoles.
Organizations with a large and growing number of data sources can certainly benefit from these companies as they claim to offer value for their services.
Ilyas of Tamr said most organizations use less than 10% of the relevant data available. The cost and complexity of connecting and preparing the massive variety of internal and external data required to power analytics and applications are unacceptably high. Tamr reportedly combines machine learning and advanced algorithms with human insight to identify data sources, understand relationships and curate siloed data at scale.
How did Tamr develop its technology? The concept and technology behind the Tamr platform reportedly began as a research project. After two years of product development, commercialization and deployment with customers, Tamr publicly announced the platform in the spring of 2014.
Tamr helps find, connect and enrich all of an organization's data sources. The platform's algorithms can reportedly analyze and determine which attributes to match–often handling over 90% automatically.
How does Tamr handle data security? Ilyas said Tamr requires as complete a view as possible of the data. Tamr will propagate security-relevant metadata to its output, enabling an organization's existing security mechanisms to protect the data as needed.
How do organizations get experts to participate in expert sourcing?
Designed from the ground up as a cloud-based service, CEO Vance Loiselle said Sumo Logic reduces the TCO of log management and analytics through simplified provisioning. It liberates enterprises from having to manage on-premise systems, costly network attached storage and/or storage area networks, and puts an end-to add-on hardware costs and software upgrades.
Sumo Logic handles all log data collection, processing, storage, forensics and analysis from a centralized and highly secure cloud-based platform.
The Sumo Logic service leverages the scalability, reliability, redundancy and durability of Amazon S3. This enables the Sumo Logic service to provide customers with quality-of-service for log data retention at an extremely competitive price point compared to customers building their own highly available, disaster-recoverable storage arrays.
Tobi Knaup, founder and CTO of Mesosphere has Mesos to offer. It makes running complex distributed applications reportedly easier. Most applications now run on distributed systems, but connecting all of the distributed parts is often still a manual process. Mesos' job is to abstract away all of these complexities and to ensure that an application can treat the data center and all your nodes as a single computer. Instead of setting up various server clusters for different parts of your application, Mesos creates a shared pool of servers where resources can be allocated dynamically as needed.
Current Mesos users include the likes of Airbnb, Vimeo, Hubspot and Twitter.
Aaron Feuer of Panorama Education is doing a social good. It is helping America's leading schools collect, analyze, and act on feedback using student, teacher, and parent surveys. It is reportedly working with districts and states collecting feedback and analyzing data of more than millions of students.

Copyright secured by Digiprove © 2017 Dennis Clemente