Locket locks it among presenters at Entrepreneurs' Roundtable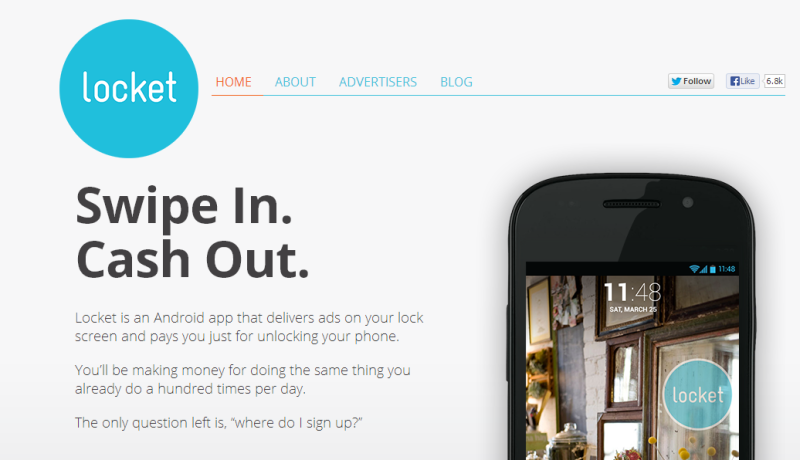 By Dennis Clemente
Last July 29, six tech startups led by Locket presented at the Entrepreneurs' Roundtable meetup at Microsoft Building with ER Accelerator Murat Aktihanoglu and Allison Goldberg, managing director and VP at Time Warner Investments, providing some feedback along with 100 other people in attendance.
Locket co-founder Yunha Kim drew a big applause from the crowd who liked the simplicity of her idea—an Android app that delivers ads on your lock screen and pays you just for unlocking your phone. But how will it handle potential competition from the operating system it uses or the companies making these phones?
"You'll be making money for doing the same thing you already do every day," she assured.
Yunha sees a huge potential in this app, as people reportedly check their mobile phone 150 times a day.
How does it work? When you open your phone, you'll see an ad. You swipe left to engage with an ad, claim a deal or watch a trailer, or swipe right to go straight to your phone like you always do; either way you get paid.
Yunha said she quit her job as an investment banker. Who wouldn't when Locket has already gotten 11,000 users. It was launched in July 19 this year with 10 advertisers on board, including Sears and Dominoes. It has also partnered with the Boys & Girls Club.
The other presenters were Lady & Lara, Bluwired.com, Boutique Universities and MyDrobe who each presented for four minutes.
Lady & Lara is fashion-tech company, catering to pet parents who appreciate high-end fashion and like their pets to match their own image. It has reportedly partnered with fashion designers who wish to expand their product line with pet accessories.
Among the products it carries are collars and leashes, apparel, carriers, beds and pillows, jewelry, bowls, beauty products and treats.
Lady & Lara's Eirini Veliou said she believes there is a market for luxury items for pets. The accessories industry is worth $70 billion and 60% are mass retailers. To spread the word about its website, she said she will make use of social media, public relations, online advertising. The blog section will also be developed.
The next presenter, Bluwired has been in every meetup in New York for the past weeks, talking about the tools and solutions they have to connect sensors, devices and people.
Bluwired.com is hoping to cash in on tech hardware which is now a 14.3 trillion industry.
Add Boutique Universities to the online learning industry. It offers a wide range of master classes and lessons, whether you're looking to further your career or deepen your existing skills.
"It's my first presentation in a meetup," said Alberto Gomez, founder and CEO.
Julia Wetherell, CEO and co-founder of MyDrobe, said her site is a recommendation engine for the fashion world.
MyDrobe aims to bring a user's existing wardrobe online to act as a virtual personal shopper and stylist and comes with a built-in fashion social network.
"We have a taste graph," she said, which piqued our curiosity. She's raising $600,000 and letting Goldberg of Time Warner Investments hear it.
Time Warner Investments invest in startups. "In the low range, we've invested about $4 million in a company and, in the high end, about $10 million," she said.
"We like to meet people early so we can create strategies together," she added.
The companies they have invested include Dynamic Signal, a sales and marketing channel and Joyus, an e-commerce site that looks for the best possible product for you.

Copyright secured by Digiprove © 2013 Dennis Clemente